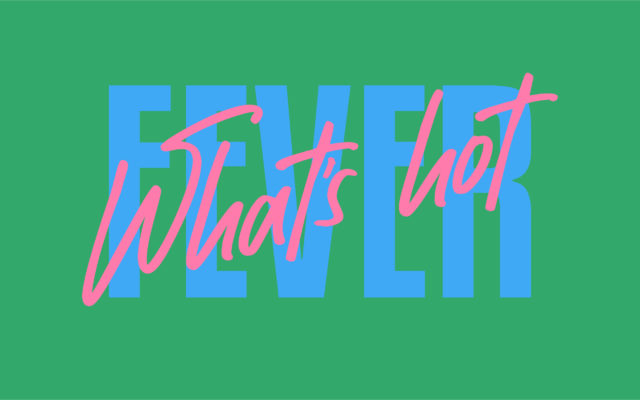 10/07/2020
If you were looking for a one-word answer to the question "What's hot this week?", we would really struggle to tell you. On one hand we've got all that is pure in the world (baby pandas), and on the other we have jokes about dinosaurs eating people. We've also got brands encouraging you to step out of your home and re-visit old haunts, and a brand pivoting to provide its services online. There's also 'WitchTok', which definitely needs some explanation.
Find your cultural digest for this week below.
The reminder we needed: The Hawksmoor re-introduces restaurants
Instant gratification. Remember that? When we could just jump on a train, order a pint, another one, and another one, have a McDonalds McMuffin delivered, and use Amazon Prime Now for paracetamol and a chocolate milk (in that order).
As the world returns to normal, some of us needed a reminder of the things we've left behind. Enter @Hawksmoor. This awesome Twitter thread re-introduces us to the concept of the restaurant and the many joys we experience there, whether it's instant gratification, friendly staff, or no one commenting that you're opening yet another bottle of wine.
The innovation we didn't know we needed: Mac introduces Live chats with MUAs
Makeup counters can be daunting. Wandering up to perfectly painted beauties for advice on makeup, when you're fresh faced and flushed, can make you feel a bit like you're walking into the shop in Pretty Woman, ready to be laughed out.
Mac has managed to pivot in a really smart way and use the fact that we can no longer go in-store as easily as a chance to shake up the makeup experience. It's 'Contact us' page has had a revamp, with a new section for Live Chats with a MUA. It's open until 10pm Monday-Friday, meaning it's perfect for nights you should have been at the pub after work.
Possibly the best thing about the Live Chats is how they were launched – simply. It was just a flurry of Facebook ads, asking "What's the perfect lipstick shade for my skin tone?" An age-old question that most of us have asked ourselves, but have been too afraid of the ladies on Rodeo Drive to find out.
The Twitter account you need to follow: Jurassic Park Updates
Everyone knows the team at Fever has a bit of a soft spot for Jurassic Park. So, when the latest Twitter account focusing on the problematic family attraction popped up this week, of course we were interested. The concept behind Jurassic Park Updates is nothing new – everyone's favourite park parody has to be @Disneyland2go. Whether Jurassic Park Updates has the same potential trajectory is hard to tell – some of the posts don't quite hit the nail on the head, however it has a far larger group of contributors, explaining the wishy-washy tone. One of them does actually tweet for @Disneyland2go, which suggests we could see similar levels of success. After all, one creator can't create one thing that's great, and another that's a horrific terrifying monster – right?
The TikTok trend you need to know: WitchTik
WitchTok isn't just en vogue, it's literally In Vogue. The magazine has introduced us to six self-identifying witches who have used TikTok to share their craft and gain a following. Social media has always been a safe space to share ideas around self-care, and we're definitely seeing TikTok creators err towards the more alternative roots. Whether you're looking for good luck, protection, or love, head to TikTok for the latest spells and potions (did we really just type that?)
The serotonin hit everyone needs: Baby pandas on live stream
Explore is the largest live nature cam network in the world. It's currently live streaming Shenshuping Gengda Panda Center in China, where we can watch baby pandas playing all day. The site suggests that we'll watch the babies grow into toddlers, so it'll be live for a while.
Another highlight of the live stream bio: it states the video is "unscripted", which creates an image on my head of a sort of structured-reality, Made in Chelsea-type show starring baby pandas. Anyone else?
SUBSCRIBE TO OUR NEWSLETTER:
Categories