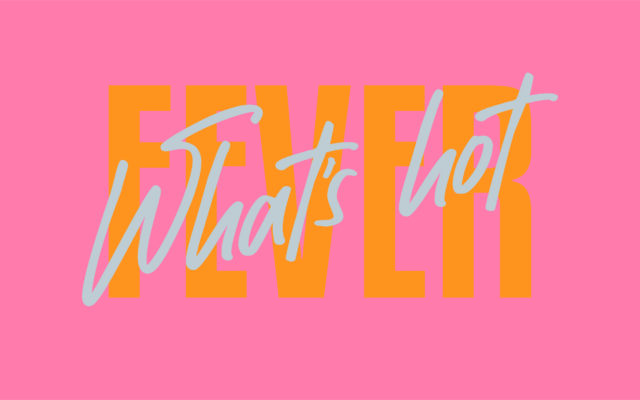 26/06/2020
This week, we're mad about TikTok. Whether it's the latest viral campaign, Instagram's attempts to keep up, or the new TikTok for Business slogan – we can't stop reading about the social giant. If you're not interested in TikTok (big mistake), don't worry, we have something for everyone. Scroll down to see how many times burritos were mentioned on social this week, check out the latest Diplo: Presents line-up, and get JoJo stuck in your head for the rest of the day.
The unlikely partnership you need to see: e.l.f. and Chipotle
It's hard to think of a food mentioned more frequently on social than burritos. A quick Meltwater search shows us that in the last week alone, there were 1.3k mentions of the tasty snack. So, it makes complete sense that a social campaign targeting younger generations would tap into this with a burrito crossover product.
We just never expected it to be a beauty brand. Yes, e.l.f. launched a limited edition make up package wrapped in foil to look like a burrito. Even better, they utilised both brands' excellent TikTok accounts to get the word out.
There have been a lot of conversations about whether WFH culture is killing creativity, and it's safe to say that this campaign proves everyone wrong.
The one you need to watch: Instagram is hot on TikTok's heels
If you haven't heard of "Reels" before, it's a way to share short, 15 second video clips set to music with your followers. It also provides editing tools to help make your videos more creative. Sound familiar?
Reels launched in Brazil last year and is widely seen as a way to keep up with TikTok. Initially just an addition to stories, feedback from Brazilian users has led to the Reels function also being available in-feed (making it even more like TikTok).
Reels expands to Europe this week (launching in France and Germany now).
The party you need to attend: The Prestige… on Fortnite?
Welcome to Party Royale, a "new experimental and evolving space." Hosted on Fortnite, Party Royale is a series of global events that allow gamers to connect with each other and enjoy live shows and movie nights. The events are limited to different regions, but depending where you are, you'll be able to enjoy Diplo Presents: Thomas Wesley, Young Thug or Noah Cyrus, and Christopher Nolan films the Prestige, Inception or Batman Begins.
The update we needed: Facebook makes another change to prevent misinformation
Facebook's latest update includes an alert when people attempt to share a news article that's more than three months old. Recently, and particularly through events such as the Coronavirus pandemic and US elections, older news stories have gone viral, spreading fear and outdated information amongst readers. As we know, the most common – and far reaching – ways these stories are shared is through social media or mass-texting. Facebook already tweaked WhatsApp settings earlier this year to prevent mass forwarding, so it makes sense that Facebook itself would be next.
While there's no doubt that this update was needed, there's a much wider issue on social that needs solving to prevent the spread of misinformation. Honestly, JoJo got it right when she said it's just too little too late.
The one marketers need to read: TikTok for BizNiz
"A third TikTok story?!"
If we haven't made it clear already, an understanding of TikTok is vital for any modern social media marketer. We'll let it slide a little if you purely work in B2B tech, but honestly, it's always worth keeping an eye on your key partners' competitors. Because we should view social channels as partners – they offer us their audiences in exchange for our quality content, cash exchanges hands when we create ads, and we have relationships with our social account managers.
Get ready to meet your new partner: TikTok for Business. The slogan alone ('Don't make ads. Make a new trend.') shows what's different about TikTok and the potential it has. Bookmark that tab, you're going to need it.
SUBSCRIBE TO OUR NEWSLETTER:
Categories