"Who is England's best ever player?" Alexa knows the score thanks to Toshiba TV and Clive Tyldesley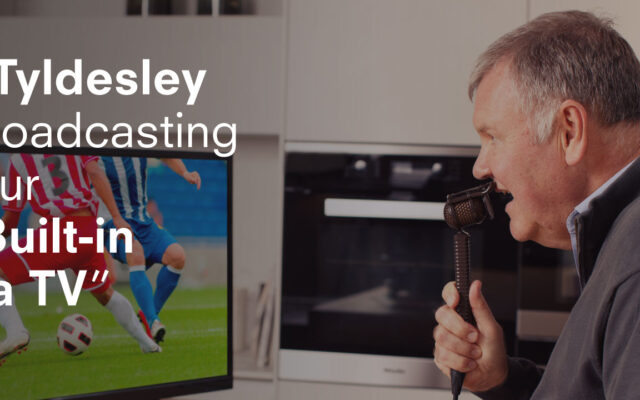 10/06/2021
Ahead of the summer of football that kicks off this week, we partnered with football commentator Clive Tyldesley to promote Toshiba's Alexa Built-In TV range.
With Alexa Built-In, viewers and football fans can control their Toshiba TV with their voice with Alexa. That can be simple controls like turning the TV on/off, flipping channels or changing the volume, or asking for info on weather, news, or anything else you'd usually ask Alexa – including football facts.
We all know football fans often argue over football facts, whether its England's record against Croatia in past tournaments, who's Wales' best player, or what's Scotland's best ever tournament showing.
To help settle these arguments before they start, Clive recorded answers to 25 commonly asked football questions, so fans can get answers to the big questions while they watch the live matches. This literally allows fans to ask their TV for football facts, such as "who is England's best ever player?" and get Clive's answers through Alexa while they're watching live TV and football. Clive's updates were also made available on all Alexa-enabled devices.
To promote the news to football fans ahead of the Home Nation's teams kicking off, we targeted the largest nationals and regionals in England, Scotland and Wales. We saw over 25 pieces of coverage, including The Sun print, a full page and front page with The Scotsman print, as well as features in Edinburgh News, Wales Online, North Wales Live and more up and down the country.
To find out Clive's facts, try asking your Alexa device the below questions:
"Alexa, what's England's record against Scotland?"
"Alexa, what's England's record against Croatia?"
"Alexa, what's England's record against Czech Republic?"
"Alexa, when was England's best major tournament performance?"  
"Alexa, who is England's best ever player?"
"Alexa, what's Wales' record against Turkey?"
"Alexa, what's Wales' record against Italy?"
"Alexa, what's Wales' record against Switzerland?"
"Alexa, when was Wales' best major tournament performance?"  
"Alexa, who is Wales' best ever player?"
"Alexa, what's Scotland's record against England?"
"Alexa, what's Scotland's record against Croatia?"
"Alexa, what's Scotland's record against Czech Republic?"
"Alexa, when was Scotland's best major tournament performance?"  
"Alexa, who is Scotland's best ever player?"
"Alexa, when was Switzerland's best major tournament performance?"
"Alexa, who is Switzerland's best ever player?"
"Alexa, when was Croatia's best major tournament performance?"  
"Alexa, who is Croatia's best ever player?"
"Alexa, when was Czech Republic's best major tournament performance?"  
"Alexa, who is Czech Republic's best ever player?"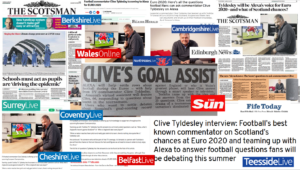 SUBSCRIBE TO OUR NEWSLETTER:
Categories