Toshiba shows off its specs appeal
09/03/2012
This week Team Toshiba headed out to the luxurious The Grove in Hertfordshire for Toshiba's Annual 2012 Product Preview. Along with 50 key press we arrived at our destination excited and enthusiastic for the day ahead…and what a day it was! Toshiba unveiled its new range of multimedia PCs, Smart TVs and showcased some great new tablet concepts. However, the star of the event was undoubtedly the ZL2, the world's first large screen glasses-free 3D and Quad Full HD TV.
After the excitement of the new kit had died down and product tours were over, everyone retired to their rooms with many exclaiming in delight when they saw the size of the bathtubs! Refreshed and ready for the night ahead, we all sat down for a delicious three course meal and of course (the now infamous!) Toshiba quiz! Hosted by our very own quizmaster, Mr Bruce McLachlan, the three round quiz tested us all on our knowledge of everything music, film and general knowledge related. Each table battled it out to be the winner of some great Toshiba goodies, and congrats go to our lovely Blair who helped her team to victory!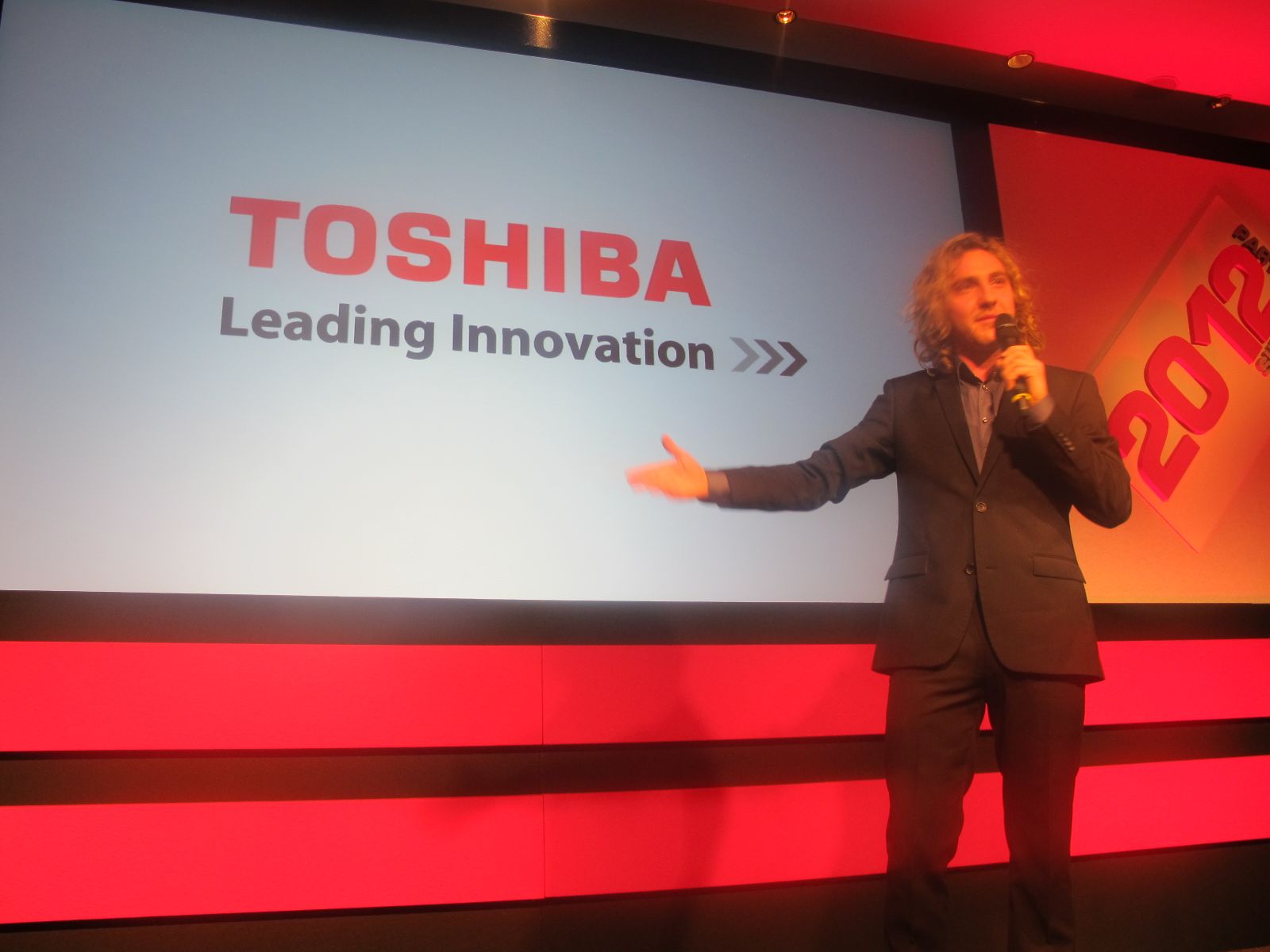 Next up, it was comedy time in the form of funny man, Seann Walsh, who made us all cry with laughter with his technology filled set. Laughs over, we moved on to the bar for a few "light" (ahem…!) refreshments and some very competitive Kinect bowling matches that continued well into the early hours.
The next morning saw more than a few groggy heads trundle downstairs for a good old English breakfast, before we packed up and headed back to London. A little tired but very satisfied after a successful event, we're already looking forward to next year!
Check out some great coverage that's already appearing from Daily Mail, T3, Stuff and Engadget.
SUBSCRIBE TO OUR NEWSLETTER:
Categories