Training Effective with Rio Ferdinand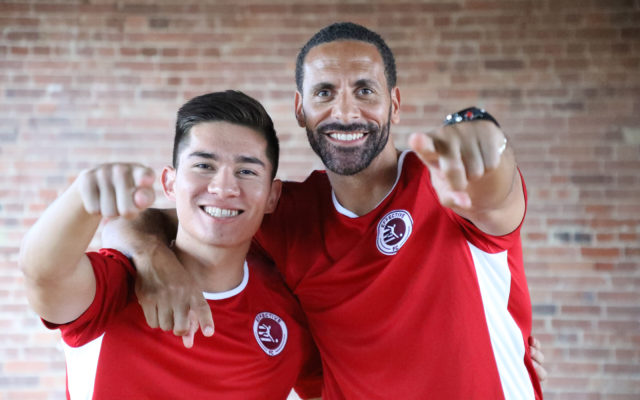 11/12/2019
For many aspiring professional football players, gaining access to top-level coaches and expert training programmes can be tricky. After all, not everyone gets the opportunity to prove their skills at a top football club academy.
That's where Train Effective comes in! The dedicated app gives footie fans easy access to elite sports coaches, providing aspiring players access to UEFA licensed coaches and training programmes, whenever and wherever they are. 
When the launch came around, we worked with Manchester United and England legend Rio Ferdinand, who's also a business partner, to make it famous. Rio's own experiences growing up to pursue a career in the game and his passion for technology in sport were the reasons he loved the project.
To help drive digital awareness and conversation for the app, we worked with the Train Effective team to develop a high-impact online media strategy that capitalised on the announcement of Rio Ferdinand's involvement.
Our strategy? To collaborate on a series of editorial creatives with a variety of high-reach sport content publishers. All editorial and non-paid for, the objective was to drive organic awareness, conversation and backlinks for the Train Effective app.
The results hit the back of the net, naturally. Widespread video and online coverage with Give Me Sport, Joe, SPORTbible, Four Four Two and goal.com. We reached over four million football fans organically on social, and the Give Me Sport Facebook video was watched over 25,000 times alone…not by us I promise, but their followers, honest.
And we didn't stop there. We also landed a key joint interview piece for Nick and Rio on Forbes, and also drummed up support in the tech world, including this beauty with Trusted Reviews.
We're off down the park to play football, and train…more effectively, obviously.
SUBSCRIBE TO OUR NEWSLETTER:
Categories