Fever Create UK's First Ever Troll Salon for NOW TV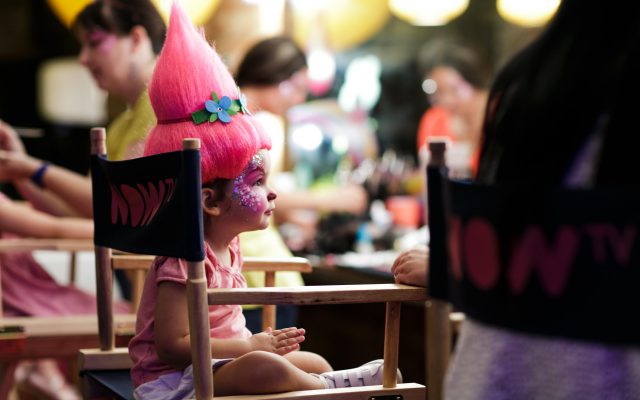 12/09/2017
As smash hit family movie Trolls became available to watch on TV streaming service NOW TV, Fever made dreams come true creating the UK's first pop up Troll Salon.
Under a bridge in Shoreditch, we put on a show for our celeb and media preview where Stephanie Pratt, Imogen Thomas, Linda Robson and Amy Childs strolled down the fabulous pink carpet to get all trolled up like the characters from the film, wigs and all. Later,  we invited consumers to attend our special salon and get their troll on too. It wasn't just the kids that loved the transformations but the adults were equally as thrilled to get the look and have a good old sing-along to the soundtrack.
The little ones were in awe getting to pose for photos in front of our trollific troll bridge and going crazy with the glitter glue at our activity station, all before having a boogie with Poppy, Smidge and the gang in our screening area.
As a treat to mummy bloggers who couldn't make an appointment at the salon, we sent them their own at-home troll makeover kits to get trolled up in their own homes. With a specially made tutorial, kids were made up like Guy Diamond, Smidge and Poppy to give even the biggest professional face-painters a run for their money.
Alongside event listings, blog posts and consumer entertainment articles, the event saw five national pieces of coverage on the Mail Online alone and 39 social posts from celebs, influencers and media across Facebook, Twitter and Instagram.
SUBSCRIBE TO OUR NEWSLETTER:
Categories