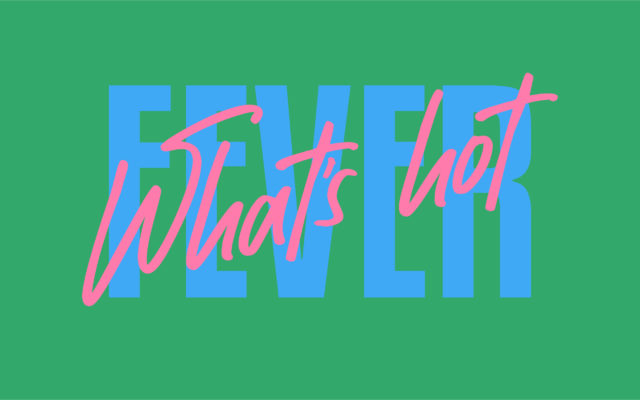 29/05/2020
With an endless news cycle of doom and gloom, we've decided to use our Friday Five to list things we're grateful for. This week, we're celebrating brands who treat their employees right, access to free education tools, social platforms paying the influencers they depend on, Twitter founder @jack offering accountability, and Glastonbury's 50th birthday.
The place you need to eat: Greggs
Yum Yums. Steak bakes. Vegan sausage rolls. Greggs has done a lot for this country and frankly we don't talk about it enough. Traditionally seen as a northern staple (there are 31 Greggs' in its hometown of Newcastle, and two are directly across the road from each other), it's found a way into all of our hearts. The true sign it's penetrated the South? There's a Greggs inside Westminster tube station.
Greggs being great is nothing new, so why are we telling you about it now? Next month, 8,000 Greggs are set to re-open, and we're encouraging you to go along. Lewis Cotter has pulled together a list of brands that have treated their employees well during the COVID-19 pandemic (and flagged some who haven't). Our lovely northern bakery offered NHS staff members free hot drinks, promised to pay workers throughout store closures (before the furlough scheme was announced!) and revealed it does not use zero-hours contracts. We'll see you in the queue.
The classes you need to sign up for: Moz Academy
In June, some primary students will be heading back to school – and so will we! If you want to be an SEO pro, we've got good news for you: Moz Academy is offering its range of classes FOR FREE. The catch? You have to sign up before 31st May (Sunday). Classes include Keyword Research, Back-click Basics and Client Onboarding.
When you become an SEO whizz, feel free to review our blog and contact @feverpr with any tips. Every little helps.
The creators who needed payment: Instagrammers
Have you ever thought about whether influencers are paid by the social channels that rely on them for revenue? Maybe you just assumed that they were? Or thought they made enough money through their #ads? Or maybe, you remembered that eight+ years ago, YouTube was paying influencers a percentage of their ad revenue, and assumed that every other social channel had followed suit?
It's strange to think that until now, Instagram didn't directly pay its influencers. We've always thought of social channels and influencers as dependant on each other – one offers the tech, platform, audience. The other offers the content, the engagement, and again, the audience. Instagram having the upper hand seems unfair (but when have we ever thought of social channels as fair?)
New plans show that creators can now make money through IGTV and Instagram Live, with Instagram offering them the larger share of a 55:45 split. It's about time.
The social media founder we need right now: @jack
When someone asks you to think of a social media founder, we all think the same guy. But probably not always for the best reasons. You might think of court cases, Cambridge Analytica, and how weird it was when Armie Hammer played both of the Winkelvoss twins by using a body-double and CGI.
Jack Dorsey is unlikely to be the first person who springs to mind, but we'll hazard a guess that he's second or third. More commonly known as @jack, the creator of Twitter is usually surrounded by slightly less controversy than Zuck.
Until this week. And we looooooooved it.
You see, this week, (it may shock you to hear), President Donald Trump went on a Twitter rant. But there was something different about this one, and it wasn't that Trump was kind, empathetic and well-informed (gutted). It was the fact that Twitter slapped a FACT CHECK on the tweet. See this glorious moment here.
It gets better.
The fact check gained a lot of attention, from both sides. Which lead @jack to post:
"Fact check: there is someone ultimately accountable for our actions as a company, and that's me. Please leave our employees out of this. We'll continue to point out incorrect or disputed information about elections globally. And we will admit to and own any mistakes we make."
There's something about a business leader offering up accountability that makes our hearts soar. However, it did the opposite for Trump. Twitter is, after all, his favourite social channel. Within a day, he announced that he was going to sign an executive order targeting social media firms. Ah well. You win some and you lose some. @jack is our winner here.
The 50th birthday you need to attend: Glastonbury
The cancellation of Glastonbury left people with very mixed feelings. Either you never wanted to go, and didn't care, or you wanted to go and had tickets, and cared massively, OR, you wanted to go, didn't get tickets, and because you can't be happy for anyone but yourself, were extremely glad that everyone else's parade was rained on.
No matter which of these people you are, you'll probably be a little bit pleased to know that the BBC is planning to air some of the best of Glastonbury's live performances from 25-29th June. Yes, you'll have to watch from your living room, so the festival feeling won't quite be there. But also, your view won't be compromised with someone's flag on a six foot pole, no one near you will smell like they haven't showered in five days, and there's a much smaller chance having to queue for 45 minutes for a  bathroom. Hooray!
SUBSCRIBE TO OUR NEWSLETTER:
Categories