Filling the distance with flowers in celebration of World Kindness Day with Funnyhowflowersdothat.co.uk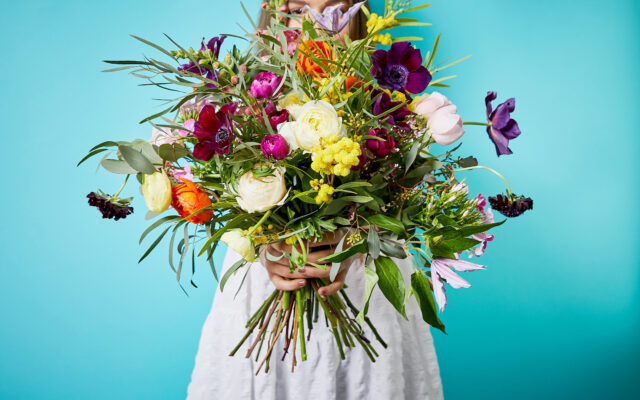 02/12/2020
Amidst the doom and gloom of 2020 small acts of kindness have been appreciated more than ever, whether that's a phone call from your mum or a new playlist shared by your best friend. Which is why of all the many awareness days World Kindness Day felt more poignant than ever this year and a perfect opportunity to showcase the joy that gifting and receiving flowers can spread for Funnyhowflowersdothat.co.uk.
Partnering with renowned florist Rebel Rebel, we created the 'Ultimate Kindness Bouquet' – a bold and beautiful bouquet with each individual flower selected for its symbolic link to kindness. From the soft and delicate phlox flowers signifying harmony and unity to a flourishing array of anemones as a gentle message of encouragement to try and be grateful for every day. These bespoke bunches of blooms launched on Friday 13th November to mark World Kindness Day and were available to buy for one weekend only, and what's even better… the first 50 bouquets were completely free of charge using a special promo code announced via @howflowersdothat.
To build anticipation and excitement ahead of launch, we treated eight of our favourite media to their very own Ultimate Kindness Bouquet which resulted in 16 social posts from journalists at Good Homes, Evening Standard, Independent, Town & Country, London on the Inside and This is London. Our announcement sell-in generated seven pieces of editorial coverage including key consumer lifestyle titles HELLO!, Good Homes and Ideal Home. To support our editorial outreach we also partnered with key lifestyle influencers, @poppy_loves_london, @santinisarah and @tabitha.willet to create heart-warming paid social content. Each influencer was tasked with gifting one of our Kindness bouquets to another close to them, capturing the spontaneous happiness flowers can bring – even through the most turbulent of times.
An integrated approach spanning media bouquet seeding, announcement sell-in and paid influencer content spread Kindness Bouquet story and encouraged people to spread a little kindness for themselves. And with the first 50 free bouquets selling out within a matter of minutes, we'd call that a blooming success!
SUBSCRIBE TO OUR NEWSLETTER:
Categories