Visiting Wonderland | Samm Henshaw with YouTube Music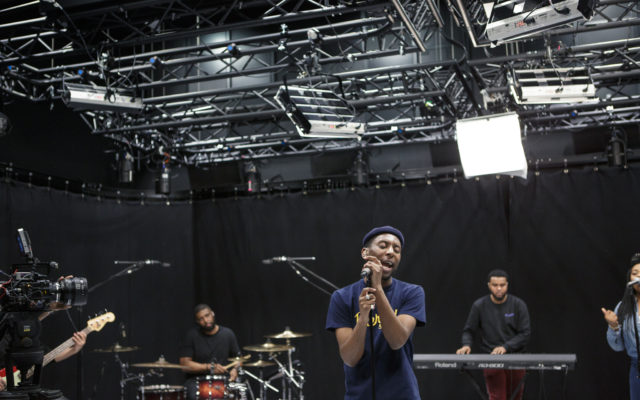 06/02/2019
At the end of 2018, YouTube Music announced its inaugural 'Ones to Watch' – a countdown of the must listen to artists in 2019 (they've been on repeat ever since, obvs). When we clocked that one of those names, Samm Henshaw, was heading down to the YouTube Space in London to record an exclusive version of his latest track, Church, we knew it would be an experience media would love to see.
The Fever team set out to find the perfect media partner for Samm – his story and rise to fame is so unique we wanted to place it with a media target that was all about culture, so Wonderland was our perfect fit.
Wonderland came down to the YouTube Space for some exclusive interview time with Samm, as well as witness the exclusive track recording with his band, which included four musicians and six gospel singers. The whole session was totally mesmerising – watch this space to see the video soon.
Fever Studio's resident photographer, Dan Wong, had his camera in hand to shoot all the behind the scenes action, and some frankly stunning profiles of Samm too – which you can have a gander at in the Wonderland piece too.
To get all the insight from Samm about his rise and musical inspiration, check out the full Wonderland interview here: wonderlandmagazine.com/samm-henshaw-interview
SUBSCRIBE TO OUR NEWSLETTER:
Categories