Launching Jaybird's "best sports buds yet" – the Vista 2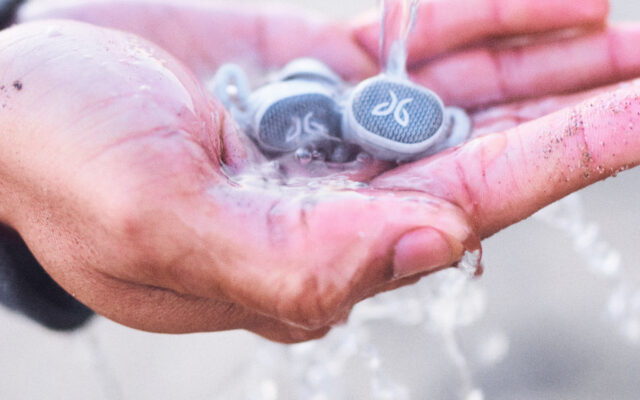 11/06/2021
With the summer kicking off, there's no better time to get outdoors for a run around the block. If you run with headphones and music, it goes without saying you need a good fit, durability, and solid battery life.
Jaybird have these features in spades with the popular Vista earphones – and now comes Vista 2. The new buds come with some great new features including SurroundSense, which uses ANC (active noise cancellation) to allow you to hear ambient noise around you while still listening to music – ideal if you're running in a traffic-heavy area or want to be aware of your surroundings in a busy gym. 'WindDefense' fabric has also been added to the earphones, meaning it's easier to hear in windy conditions, plus two mics in each bud for better call quality.
Ahead of launch day, we lined up top UK media for pre-briefing to get them all the new updates and seeded everyone with a pair of Vista 2 to try themselves under NDA. The focus was on sites that rank highly on organic search, as we know our audience use reviews to make purchasing decisions.
From day one, top Google results were already filled with highly ranking reviews for Vista 2 from the likes of Stuff, What Hi-Fi, Trusted Reviews and Editorial Award badges from TechRadar and Coach magazine (who went with the headline "Jaybird's best sports buds yet"). Plus, a 26-min review from The Run Testers on YouTube and we even scooped a Highly Commended at the T3 Awards after only being out for a day!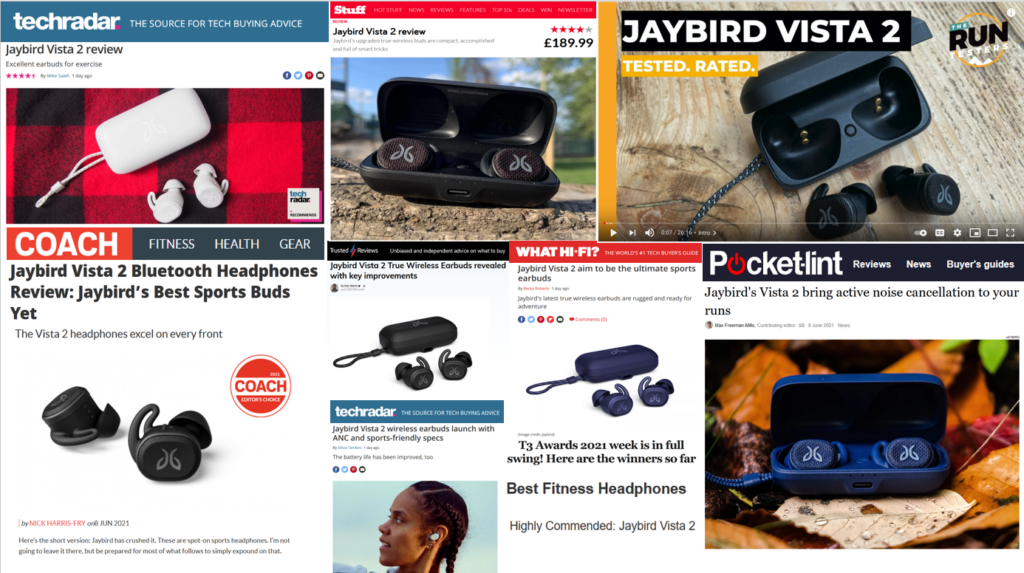 SUBSCRIBE TO OUR NEWSLETTER:
Categories