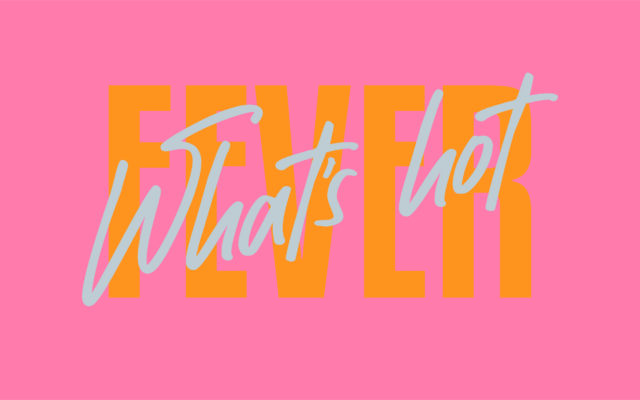 17/07/2020
This week, we're really bringing you a mixture of high brow and low brow trends (am I Dolly Alderton yet?)
We've got modern art, graphs from the FT and goat memes. But this week's What's Hot also has a very special guest star, Jeff Goldblum's bare chest (courtesy of us!).
Everything you need on a Friday afternoon, right?
The video you need to see: It's cake
Our perception of reality has been somewhat skewed this year. Most of us have been plodding along, in a dream-like, Groundhog Day-esque way. We barely know what day of the week it is, let alone which month, and some of us have been rotating the same two pairs of gym leggings since March. We barely know up from down, so how were we supposed to know the difference between a human arm and a cake?
"It's cake" exploded overnight (if you live in Europe). Between the time we went to bed one night, to waking up the next, there were hundreds, if not thousands, of tweets. This made it quite confusing for people to keep up, as the spark that triggered it all (a video of various items chopped in half to reveal they're cake) was lost amongst the memes, jokes and copycats.
The trend seems to have divided us into three camps – firstly, those who love the memes. Then, those who hate the memes. Finally, the group who actually find the cakes really impressive, and are a little tired of the jokes mocking what can only be described as modern works of art.
The graphs you need to see: Facebook's ad revenue
We never usually share graphs in What's Hot, so this feels very high brow – and the graphs are in the FT, obviously ?
This article covers the story of how Facebook wines and dines its biggest advertisers – literally taking them for dinner and giving them gifts. The two graphs within the body of the piece cover how much Facebook makes in ad revenue and who the largest spenders are per industry. The bubble chart flags which big spenders from each industry are boycotting Facebook this month as part of #StopHatefForProfit, and also highlights those big spenders which aren't (imagine being called out like that in the FT…).
The answer you need to know: What frog are you?
If you want a testament to how bored the nation is right now, please look at the "what ____ are you?" trend. Like a Buzzfeed quiz, but with less effort on your side, you can find out which image you are, which dog, which Simpson, purely based on your name. We hope you're ready to waste hours scrolling, tagging your friends, and going through a rollercoaster of emotions – feeling slightly disappointed when you're Marge and absolutely thrilled to discover you're a Corgi.
As you waste hours scrolling through these pages, spare a thought for us kids with rare names, who never found their name on a keyring on school trips, and now will never know which goat, frog or Harry Styles they are. It's a tough life, but we'll just assume we're Watermelon Sugar Harry.
The innovation you need to see: Tesco gets circular
The term 'circular economy' has been batted around business circles for a while, with organisations trying to make their processes as environmentally friendly as possible. However, it's yet to really hit the consumer market. Yes, there are brands like Mac and H&M who offer you discounts in exchange for returning used goods, but while lipsticks and clothes are bought less frequently, it's time for supermarkets to step up – and one has.
Tesco's new scheme means shoppers can order products which arrive in refillable containers, use and return them, before Tesco cleans them and re-uses them. Click the link above to see which brands are getting involved.
The real answer to what's hot this week: Jeff Goldblum
Two years ago, the Fever team marked the 25th anniversary of Jurassic Park for NOW TV by blessing Londoners with a 25ft statue of Jeff Goldblum, rifting off a meme culture trend at the time, Jeff's glistening torso. And it went wild. Coverage rolled out globally and Jeff himself gave our work 10/10 Goldblum's. So we couldn't let the anniversary of this iconic statue (and man) pass without a shoutout to our favourite 25 ft naked torso.
Since then, Jeff secured his own TV show ('The world according to Jeff Goldblum'). You're welcome for the free publicity Jeff.
SUBSCRIBE TO OUR NEWSLETTER:
Categories