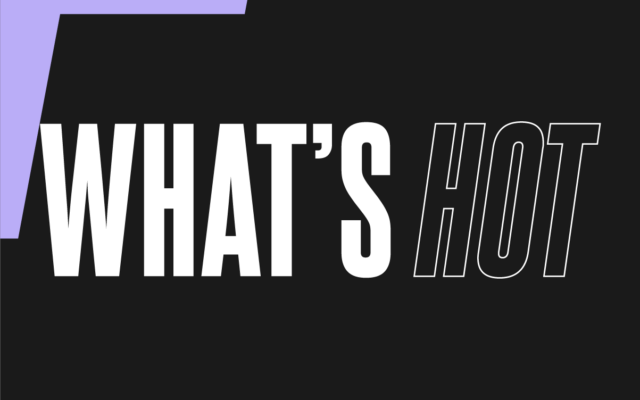 27/01/2023
Guys, we've made it. January is all but in the bag. Has it gone quickly? Has it dragged on forever? Did you fall at the first hurdle with Dry Jan? None of it matters, February is (basically) here and Valentines/Galentines/Brotines(?) is round the corner. Settle in for your fix of What's Hot for the week and kiss goodbye to the January blues.
From NYC to Camden – We're Getting Our Very Own High Line 
Inspired by the famous New York High Line, London is getting its own elevated urban park. Planning approval has finally been granted to a 1.2km long green space of a disused railway line between Camden and King's Cross and will be designed by the team behind the OG NYC High Line. It will be built in three sections (Camden Gardens to Royal College Street, Royal College Street to Camley Street, and Camley Street to York Way) and each section will be tailored to reflect the different neighbourhood the park passes by.
The project's aim is to increase the biodiversity of Camden and will feature a range of greenery inspired by woodlands, meadows and ancient British hedgerows. The area will also include volunteer-run allotments, a children's play zone and even an outdoor classroom (that would've made learning science much more exciting for this writer, I'll tell you that). The development is being paid entirely by donations, and so far over 1,000 people have donated, however the Camden High Line Charity is still looking for major donors to help support the mammoth cost.
Currently, the completion date is loosely set for 2024, so we've got quite a while to go still, but it's looking promising!
Mel C Makes Contemporary Dance Debut
In career moves we didn't expect, former Spice Girl Mel C has revealed herself to be … a contemporary dancer. But before she was Sporty Spice, Melanie Chisholm in fact trained as a ballet dancer. Now, she makes her dance debut alongside Jules Cunningham and Harry Alexander in 'How Did We Get Here?', an intimate performance showing at Sadler's Wells.
There is little space to hide in the performance, with the audience sitting on three sides of the stage in which Chisholm, Cunningham, and Alexander move. Despite this, Mel C stands out as more than just a celebrity cameo. She is strong but careful, and more than holds her own against choreographer Cunningham and award-winning dancer Alexander.
The measured simplicity of the performance is enhanced by the staging: a reflective floor that appears-pool like. The music is perhaps the only thing that points to Mel C's cultural presence, with the show containing two versions of Janis Ian's 'Stars', a song about fame and its pressures and 'living with a name you never owned'.
The show isn't on for much longer (it finishes this weekend) but there are still tickets available. Plus, with a free Barclays Dance Pass, those aged 16-30 can score £10 tickets to any performance at either Sadler's Wells or the Peacock Theatre. We know you want (really, really want) to…
Paris Hilton is a mommy!
This week, Paris Hilton welcomed her first child into the world with her husband Carter Reum. The business woman, the heiress, the DJ, the Y2K pop princess announced the news on her Instagram this week, with a picture of her holding her baby's hand.
View this post on Instagram
We have gone on many journeys with Paris Hilton and seen her do a range of many things, but this one seems to be the best and we're all so excited for her and her new venture. Undoubtedly this will be the most spoilt child in history, and we're curious to see if there will be a spinoff of the simple life, but we're with the fans and we are so very pleased for her. That's HOT!
Grealish and Gucci
Gucci Town (location Roblox) has got another resident to its digital destination. Be-curtained football star Jack Grealish, Gucci's latest ambassador is going to be hosting a new in-game football experience. And his little avatar even has a hairband.
Gucci's move into Roblox has been super smart, lots of staggered announcements and experiences and this latest announcement is a great example of their strategy in action. Gucci has definitely 'scored' (sorry) with this one.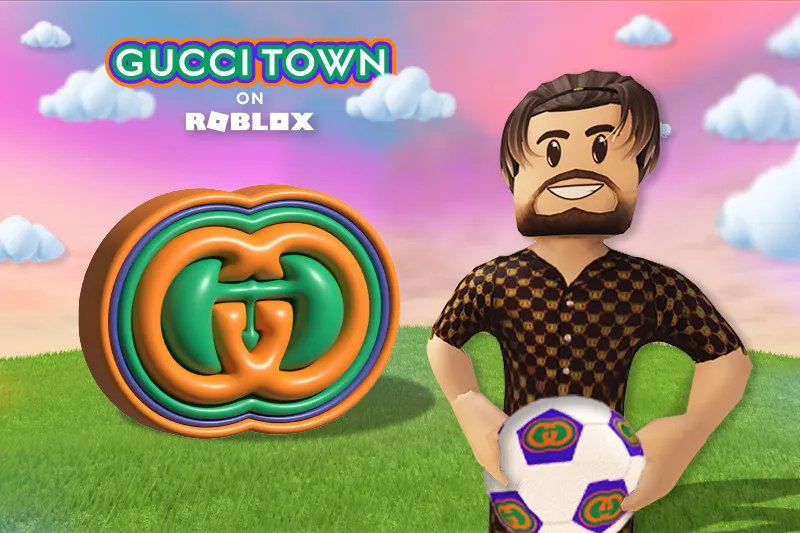 SUBSCRIBE TO OUR NEWSLETTER:
Categories