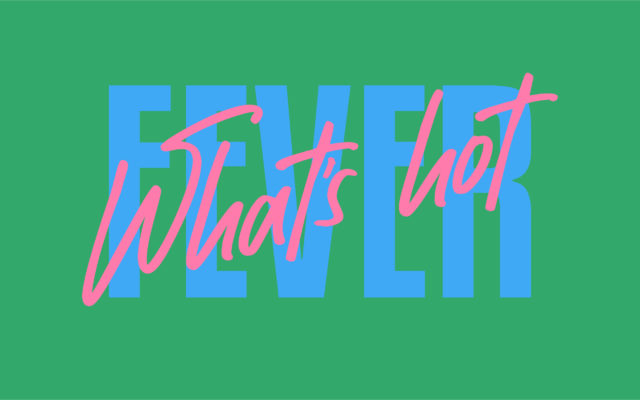 25/09/2020
With the weather dropping off this week, we're turning up the temperature with this week's What's Hot by taking a tour of Britain's most stunning sheds (yes really), sticking on the telly (and hiding behind a cushion) with Ratched and brushing up on our ukulele skills. Plus a tribute that is well worth a look.
The cottagecore competition you need to see: Shed of the Year
We've spoken about cottagecore a fair bit on this blog over the past couple of weeks, and we're entirely obsessed with the cosy, autumnal vibes the trend brings about, so Cuprinol's annual Shed of the Year competition is a calendar staple that we can't help but obsess over each year.
This year's crop of shed-heads includes incredible builds like an immense living treehouse, a party bar with a hot tub, a hobbit house and a train carriage. Don't mind us, just running to B&Q for some supplies…
The ukulele you need to buy: Billie Eilish x Fender
Queen of moodiness, green hair and Bond theme tunes, Billie Eilish is indisputably an icon.
To celebrate her fabulous-ness we have been working with our own icon in residence, Fender, to launch their brand new signature ukulele designed in her honour, as part of their Artist Signature Series – a line of guitars dedicated to heroing legends in music. And now we all want one for Christmas.
The series you need to watch: Ratched
Ryan Murphy is one busy man. We're buzzed for season 10 of American Horror Story, and you need to check out the trailer for The Boys in the Band because it looks fantastic. But Ratched, his latest offering with his muse Sarah Paulson, had us squealing at the blood but entirely enthralled.
Ratched gives the origin story of the cold and heartless fictional nurse from One Flew Over the Cuckoo's Nest. Following her as she talks her way into a job at a mental institution, we find out what the hell happened to make her such a terrible person. It's a rollercoaster. Starring Sarah Paulson, Cynthia Nixon, Sharon Stone and the best monkey we've seen since Friends, get in on this creepy, wonderful drama.
The job you need to apply for: Barefoot Bookseller
As we get set for a winter of sanitiser and social distancing,  can anyone be blamed for wanting to get away from it all? Who hasn't dreamt about hanging out on an island and living the lo-fi life. Guys. YOU CAN.  A luxury desert island resort in the Maldives has announced this week that they are looking for a live-in bookseller to start next month. Six months of island life and bookworming awaits the lucky barefoot bookseller. We would sign up but we just love our jobs too much.
The tribute you need to see: Fearless Girl
One of our favourite statement statues, "Fearless Girl" paid tribute this week to the late women's rights campaigner, the legendary Ruth Bader Ginsburg. In an ad taken out in the New York Times State Street Advisors, (who originally commissioned the statue) showed "Fearless Girl" sporting a lace collar, just like those worn with such sass by Ginsburg. Above her reads the homage, "Here's to the original." We couldn't agree more.
SUBSCRIBE TO OUR NEWSLETTER:
Categories