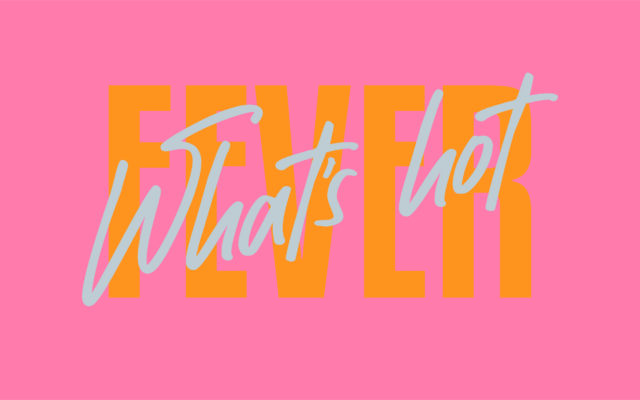 04/12/2020
This week we're TikTok crazy (what's new?), reminiscing about Glee, and sharing our exclusive Spotify playlist…
The meme you need to see: Sue Sylvester
If you type "Sue" into Google this week, it's likely that your first results include "Sue Sylvester meme" and "Sue Sylvester toxic meme".
Not sure who Sue is? Fair enough, Glee was cancelled five years ago, and last aired a decent episode seven years ago.
The meme originates from a shot of Sue stating, "I am going to create an environment that is so toxic" (one of her many attempts to foil the ever-resilient Glee Club).
This meme started circulating in July but was given a new lease of life during the second lockdown in England.
If you're yet to enjoy the meme, here are some links for animal lovers, literature fans, Scottish people, X-Factor watchers, and those in tier 2.
The list you need to see: TikTok's leaderboard
What do Gordon Ramsey, a lion, and the Olympics have in common?
They were all hits on TikTok this year.
This week, the social platform announced its most popular content from 2020, with a lion walking through a safari park taking first place, with more than 20 million likes.
Key trends this year included #isolationgames, where TikTokers and actual Olympians recreated Olympic sports in their homes, and #RamseyReacts, video of Gordon Ramsey reviewing other people's meals ('reviewing' being a kind word for 'verbally destroying').
Gordon Ramsey's TikTok success is both surprising and impressive. 15 years ago, when Hell's Kitchen first launched, if you had told us that "Gordon Ramsey will pivot to social media following a global pandemic and create content targeted at children born in the last eight years", we would have laughed. But hey, what did I know – I was ten.
The one you need to see: TikTok CV
A new sensation that 2020 has brought us is feeling really overjoyed by people's job announcements on social media. Sure, previously we felt pleased for people – whether it's an ex-colleague getting their dream job, or someone from uni getting onto a grad scheme, we'd always drop them a like on LinkedIn. But 2020 has totally changed the game, and new job posts get hundreds – sometimes thousands!! – of 'loves' and 'celebrates'.
Another difference for the social media job market is that it's expanded out of its ancestral home (LinkedIn). We're seeing more and more people post on Twitter and Facebook that they're looking for work, hoping that their friends and followers help share the news. The most unlikely platform to be used for job hunting was definitely TikTok, but journalism graduate Grace Andrews made the most of the video platform to share a digital cover letter – check it out here.
The update we don't know if we needed: Three minute TikToks
Instagram was mocked quite a lot when it announced Reels, because it was pretty obviously copying TikTok. Now, TikTok has responded with its answer to IGTV: it's trialling three-minute videos.
There's a bit of debate online about whether or not people would watch a three-minute long TikTok. The answer feels obvious – they would if the content was engaging enough. Yes, TikTok's USP is short and sweet videos. But Instagram's used to be photos, Twitter's used to be text posts and Facebook's used to be photo albums.
Of course, there's also a chance that people won't take advantage of the update. How many tweets do you see that are 280 characters? Or Instagram carousels with ten images? Exactly.
The information we all "needed": Spotify unwrapped
This week, Spotify released its annual (and now highly anticipated) unwrapped feature, showing users their top tracks, podcasts, music genres and artists from the past year.
This usually results in three types of social posts:
The "OMG so basic but it's just so me!" post, where their top artist is Taylor Swift, and their most played song is WAP
The super edgy post, a simple screenshot of bands and songs you've never heard of, followed by a genre you've never heard of – Emo Folk, Australian RnB, 70s Dub
The jokesters – edited posts showing that their most listened to track was Boris's lockdown updates, or that they listened to "Stay Another Day" 74 times in one day ("lol was I okay that day??" asks the person who would remember if they spent over five hours listening to one song in one day)
If you're interested in broadening your music horizons, check out our recent blog on Fever's Spotify Wrapped. Or, why not listen to Fever's Bangerz playlist?
SUBSCRIBE TO OUR NEWSLETTER:
Categories