What's Hot? Bank Holidays…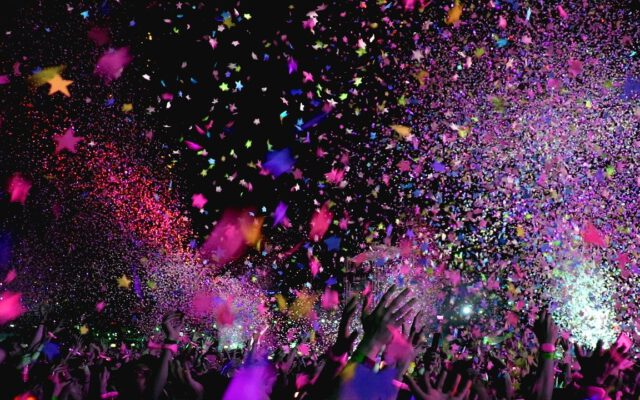 27/08/2021
Who knew that one extra day for the weekend could cause so much happiness?
Ahead of the August Bank Holiday, Fever's cultural kings and queens have curated the coolest ways for you to make the most of that extra special Monday. Enjoy!
Let's Dance! 
Support the music industry. As music mavens and festival fiends, our hearts have been hurting to see how tough the music industry has had it over the past 18 months. However, with so many fantastic music festivals happening this August Bank Holiday weekend, with plenty of day festivals if camping isn't your style it's the perfect time to show up and support the music makers. From All Points East in Vicky Park to Junction 2 at Tobacco Dock, there's no shortage of options (but maybe of glitter).
Make way Mary Berry
Try your hand at mastering the latest culinary treats, from ice-cream to lemonade. Why not set up a stall outside to earn some extra £££? Stranger side hustles have existed…
Can you handle the heat?
Peckham's infamous Hot Sauce Festival returns this weekend and things are about to get spicy. With over 40 powerhouse hot sauce brands coming down to join the party, it's time for a chilli-overload. 
Get cosy
It doesn't have to be all go-go-go this weekend, why not have some 'me-time' and enjoy the kick-ass feministic action film Wonder Woman 1984, which drops on NOW (yes that's a client plug but seriously it's Wonder Woman!) this week – get your daily dose of girl power. 
Gaze at Banksy's Great British Spraycation
Head down to the east coast of England to enjoy Banksy's latest works of street art. Our personal favourite? Admiralty Road – who doesn't want to dance on top of a bus shelter to accordion music? 
Time to Cool Down
If the heat gets too much, Covent Garden's revered ice cream festival, The Covent Garden Cool Down, will be returning to the cobbled square for bank holiday. Whether you're a mint choc-chip maniac or coffee connoisseur, it's time to battle out which ice cream flavour will reign supreme. 
And finally…it's the little things
We're not going to lie, all this unlocking and socialising has tuckered us out. So a reminder there is no shame in taking some time to do the little things you've been 'meaning' to do but never quite get round to on a normal weekend. Read a book. Have a bath (if it's not already 30 degrees outside). Play your guitar. 
SUBSCRIBE TO OUR NEWSLETTER:
Categories