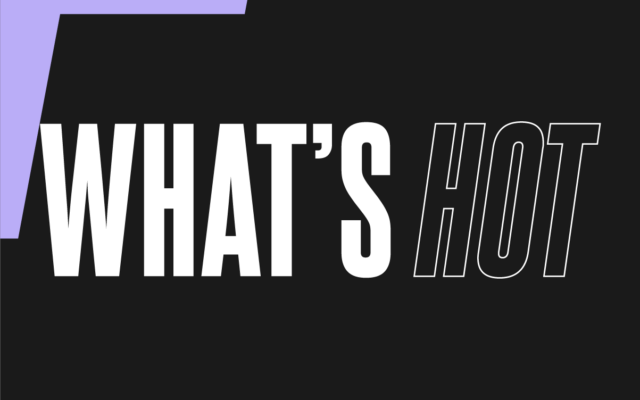 11/02/2022
This week, we're planning to spend Valentine's Day with caterpillars, creating Instagram Avatars, and catching up on the BRITs…
Caterpillars are in the air…
Now we all love Colin the Caterpillar (who can forget the Colin vs Cuthbert drama of 2021, #TeamColin), but this year it's his Valentine's Day edition that has got us all talking. For the first time ever, M&S have introduced the same-gender pairing cakes, which is fantastic news for the LGTBQ+ community.
So, whether it's Colin and Colin, Connie and Connie or Colin and Connie, everyone can celebrate with the famous caterpillar cakes this Valentine's Day!
Now we just need to find a date…
A huge blow for Facebook
It's been a sad week for Facebook as it announced, for the first time in its history it has LOST users. In the last three months it looks like Facebook lost one million daily active users…but why?!
With social media apps such as TikTok and Instagram thriving, it raises the question – is Facebook out of touch with young people, and now resigned to being a middle aged platform, full of (potentially) Karen's, memes from 2014, and second hand chest of drawers being sold on Marketplace
It will be interesting to see just how Facebook bounces back from this.
The BRITs are back 
From Adele to Little Simz, the BRITs 2022 certainly did not disappoint.
The show, hosted by Mo Gilligan, saw a number of changes this year included the new award 'Songwriter of the Year', providing artists even more opportunities to be recognised for their work. Little Simz was also recognized as the 'Best New Artist', celebrating the win by bringing her mum up on stage, a heart-warming moment that just shows how special the BRITs Awards are to up and coming artists.
Over the night we saw guest performances from KSI, Anne-Marie, Ed Sheeran and who can forget Dave closing the show… WOW, the man literally had fire coming out of the guitar!
With Adele, unsurprisingly, bagging 3 of the awards and her performance of 'I Drink Wine', we can only image what the after party was like…
P.S. We hope your ankles' okay Anne-Marie!
You can check out all the winners here.
Meta launches Avatars for Instagram
The metaverse is coming…I mean clearly. Not a day goes by without some story about the metavisation of our world.
Meta has released an update which now allows people to customise their social avatars for Instagram stories and DMs.
The new avatars are more refined, with more inclusive customisation features, including hearing aids and wheelchairs. This update will allow users the ability to represent themselves in the app which is great to see!
And that's it from us. So stay safe, cuddle your partner/pet/houseplant and see you next week.
SUBSCRIBE TO OUR NEWSLETTER:
Categories