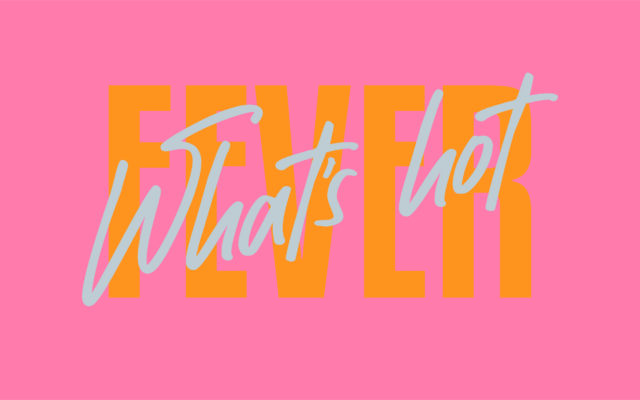 13/11/2020
This week, we're being mean to Emily in Paris again. Because it's fun. To quote our Creative Director Will Holloway, the show is "proof that something annoying will always do better than something average".
We're also asking you to stop oversharing, celebrating TikToks growth, re-naming the McPlant and reading the Economist's take on Love Island…
The show you need to watch: Emily in Paris Deux: The Public Strikes Back
It's safe to say we had…feelings about Emily in Paris. For a complete character attack of Emily herself, read our previous blog here.
It makes sense that Emily in Paris has been renewed. People couldn't shut up about the show when it launched. It was very rarely praise, but as Gossip Girl said, "You're nobody until you're talked about."
We're keen to see what changes are made to next season, especially since the writers have about a million sofa-critic's reviews on Twitter.
Our big questions ahead of season two: Will Emily be less starry-eyed? Will she have learned a single phrase in French? Will she stop kissing her friends' boyfriends? Will she wear fewer hats? Will Mindy's singing storyline feel less forced? Will I actually enjoy it?
The tip you need: Stop oversharing
"Ew, that's like, TMI."
We all know at least one. A social-media-over-sharer. Someone who Instagram story's every moment of their life. Their breakfast. Their dog. Their baby niece. Their run routes. Their Netflix binges. Their new candles. The list goes on. It starts to reach a point where you bump into them in the Co-op and feel compelled to say "Well done on improving your 5K PB! How's baby Amy? Did your boyfriend recover from his man-flu? Did that candle you posted three weeks ago really smell like aero mint?", but then realise the fact that you retained all this information is really creepy, despite the fact it was directly shared with you.
Note: If you don't think anyone you follow is over-sharing, then we're sorry to say it's probably you. Posting more than seven Instagram stories per week on your personal account? It might be time to pipe down.
Over-sharers are not only at risk of mass-unfollowing, but they're also putting themselves at risk of internet fraud. Research this week showed that one in five adults put themselves at risk through sharing birthdays, pet names, phone numbers and even home addresses on social.
So, next time you post, ask yourself: "Ew, is this like, TMI?"
The news you need to see: TikTok plans for growth
TikTok is on a hiring spree. The company announced this week that by January 2021, they plan to have 1,100 people in an Irish office, which is the home of it's trust and safety hub. Staff working at the hub review and moderate content that's shared on the platform.
When the hub launched, only 20 people worked there – so it's great to see how seriously they're taking the safety of users. It's also brilliant to see another company succeeding and creating jobs during COVID-19. Who doesn't love a bit of good news?
The burger we've been waiting for: The McPlant
McDonalds is launching a plant-based burger, called (you guessed it) the McPlant.
It's been met with very mixed reviews on social – while lots of people are praising the restaurant (yes, it's a restaurant) for expanding its menu for vegans, others are mercilessly ripping the brand for the unoriginal name.
Once-upon-a-PR, something like the McPlant would have been a prime opportunity for a competition offering the public to name the new burger. It would gain lots of press, social media entries, and would spark a conversation amongst the public about plant-based foods.
But alas. The great Boaty McBoatFace tainted these competitions (but it was worth it). For McDonalds, it's most likely for the best – the public probably would have gone for 'Meaty McBeefCow'.
The crossover we didn't expect: Economist x Love Island
Love Island is a global phenomenon. So of course, it makes sense that The Economist would sit up and take notice of it (or at least 1843, the culture-focused section of the magazine well worth a follow on Instagram).
But to include Shaugna Phillips in an article on lessons in losing? Inspired. Matthew Sweet's review of the "Congrats, hun" moment compares Callum to the Duke of Marlborough in the Battle of the Malplaquet – Callum may have got the girl, but Shaugna came away with her own clothing line and 1.5m followers on Instagram. The Duke of Marlborough apparently faced a very similar situation.
All that's left to say is: Shaugna – congrats, hun!
SUBSCRIBE TO OUR NEWSLETTER:
Categories