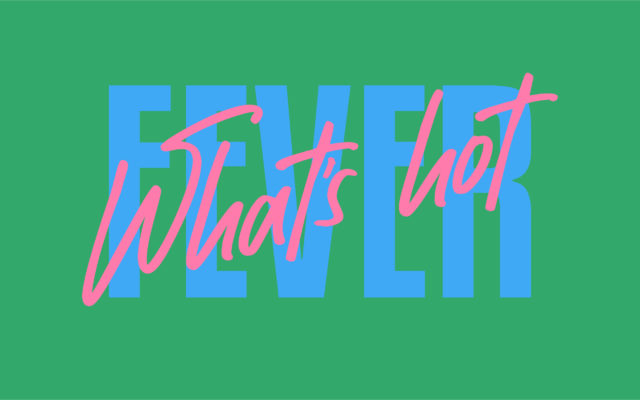 23/10/2020
Most of you can't get out and see your mates right now, so we've pulled together some activities for your week ahead – there's an article to read, a film to watch, an app to download and some tinnies to drink. Yep, you heard that right.
The article you need to read: Kim K turns 40
She revolutionised social media. She broke the internet. She's only just turning 40.
Reality TV was nothing new when Keeping up with the Kardashians hit our screens in 2007. By then, Big Brother was seven years old, and The Simple Life had already finished its four-year run. We were used to watching people's conversations with friends and strangers, seeing them work hard or face challenges. But the difference was that after Paris and Nicole had left their farm, fast-food restaurant, or summer camp, they were gone. Until the next season, anyway.
That's what the Kardashians did differently. They didn't just sell a snippet of their private lives away for wealth and fame. They pretty much signed over every private moment of their lives. Thanksgiving dinners, children's births, messy divorces – we were party to every up and down in their lives. The public being interested in celebrity secrets was also nothing new (that's how Perez Hilton makes a living, anyway), but the depth of detail the public cared about was shocking – where they buy their cookie jars, what goes in their salads, who exactly Jonathan Cheban is.
The Kardashian's walked so pretty much every other social media influencer could run. So, don't be a snob, and celebrate Kim's big 4-0 by reading this Guardian article on how she changed the world.
The update we didn't need: LinkedIn Stories
If all your friends jumped off a cliff, would you? The answer you're supposed to say to your mum is "No." But if you were a kid with a smart mouth, you'd ask, "Well how high is the cliff? How safe is the water? Are there sharks? Is the shore within 200m because I just got my 200m badge?"
Turns out, LinkedIn didn't give the mum-approved answer, or the smart-mouth answer. It just jumped.
This week, LinkedIn launched LinkedIn Stories worldwide. Why do we think this is a bad idea? Firstly, there's a chance we'll see more corporate influencers (please no). Secondly, LinkedIn is somewhere to linger and engage with content – so why bother with short life video snippets? Finally, around half of LinkedIn traffic comes from desktop. Have you ever watched an Insta story on desktop? Horrible UI.
There is ONE good thing about LinkedIn stories (if you're forcing us). It's a good opportunity for jobseekers to remind their network that they're searching for a job, and have their name and voice heard by a wider audience. So, we'll let this update slide, for now.
The film you need to re-watch: Clueless
If Clueless is famous for two things, it's the iconic lines and even more iconic outfits. From Cher's yellow checked suit to Dionne's crazy hats to their crazy gym ensembles, the clothes in this film are hard to forget – even after 25 years.
To celebrate, the Independent spoke with costume designed Mona May about creating a cultural icon that lasted the test of time. We're, like, totally buggin'.
The machine learning algorithm we didn't know we needed: Hum to Search
Machine learning may not sound exciting, but it IS, especially when it comes to any kind of app update. Google has launched Hum to Search, a way to find the song you just can't get out of your head. Even if you're pitchy, the app will offer you the most likely result. You'll even be offered lyrics, analysis, and covers of the song.
The drink the world needed: Guinness 0.0
I'm not overstating when I say that I love Guinness.
Please find the evidence in my Twitter bio:
I'm also a firm believer in non-alcoholic beers. Pub culture and "getting the beers in" mean quite a lot in the UK – getting to know your neighbours, fitting in at work, having somewhere to socialise with friends. Personally, I love pub culture, but for those who don't drink, it's alienating and difficult. Of course, soft drinks are always an option – but they don't fit into the culture. Non-alcoholic beers carry more weight and offer a sense of security to those who don't drink. For example, one of my favourite comedians Lou Sanders doesn't drink, and sips a non-alcoholic beer through her sets. It suits her demeanour, gives her confidence, and is a nice prop for jokes. Win-win.
Guinness took four years to perfect 0.0, ensuring it has the same ruby tone, creamy head, and taste. It's only available in-store right now, but I'm excited to spend some quality time with it at the pub.
SUBSCRIBE TO OUR NEWSLETTER:
Categories