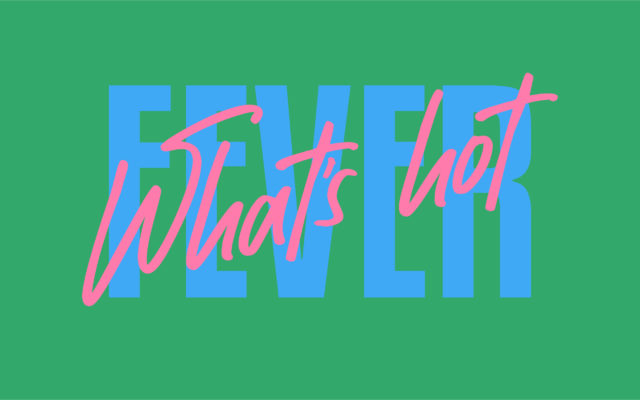 04/09/2020
This week has been terribly confusing. Not only did four working days throw us (anyone else dial into a call that should have happened yesterday?), but so did the rest of the world. Looney Tunes' Twitter account shared profanity, Instagram made "swiping left" a good thing and Snapchat had its best month in over a year.
In other news, Twitter's latest update will mean the 'Trending' feature stops your heart from skipping a beat, and the O2 is taking comedy to new heights.
The Instagram format you need to use: Carousels
The phrase "swipe right" emerged out of it's humble dating app beginnings and out into everyday life, and there was even a period where you could commonly overhear it being said about strangers at bars, clothes in shops and food in restaurants. It's a positive and aspirational phrase that entered our lexicon, while on the other hand, "swipe left" was negative and damming.
But all that's about to change. Apparently, we should be encouraging others to swipe left. On Instagram, anyway. That's right, carousel posts are the most engaging Instagram post (and if you're interested, the picture of me eating a massive waffle is the least engaged with on Hinge).
According to research, the most engaged with carousel posts use all 10 slides, which seems bloody excessive as the average users tends to use 2-4. If you don't fancy taking 10 photos of your meal out, 3 images is also a sweet spot – perfect for each course.
The entertainment you need: Comedy up the O2
The whole of the UK has a newfound appetite for having fun outdoors (why? I wonder) leading to an influx of Instagram stories of people camping, at drive-in cinemas, drinking in pub gardens (even in the rain) and enjoying open-air theatre. It only made sense for live comedy to follow.
But this event puts the 'up' in Stand Up. Stand Up at the O2 is a series of events offering you the opportunity to enjoy stand up from Suzi Ruffell and guests… following a climb up the O2. Book your tickets now for a quirky night you'll remember.
The app you need to re-download: Snapchat
We've spoken about Snapchat a LOT this summer. More times that we have in years. And it turns out we had every reason to, as in August the app had 28.5 million new installs (it's largest since May 2019!)
There's no one reason for this surge. Yes, there were fantastic AR updates like Disney dogs. There was also the well-timed partnership with headspace. Then the platform update allowing you to add music to snaps. There's also the news of the TikTok ban in the US, with other TikTok competitors also seeing surges in August (did you know Dubsmash still exists?)
No matter the reason, Snapchat has put itself firmly back on the map, and on our end, we're already hunting for influencers…
The tweet you need to see: Looney Tunes
Looney Tunes went a bit rogue this week, quote tweeting a post using the word M*****F*****. It's a pretty classic tactic from more old-school brands – fighting their way back into millennials' and Gen Z's consciousness through shocking tweets (Remember when Archie Comics tweeted about Archie being a simp?) The 155k likes (at the time of writing) certainly surpass the 3-500 likes the account was receiving the week before.
While the "my boss will probably tell me to delete this" trope is quite played out, we have to hand it to Looney Tunes – it shocked us, we liked it, we wondered what Bugs Bunny was up to for the first time in years. A job well done, then.
The update we needed: Twitter stops our hearts from sinking
We've all done it – panicked when we've seen something trending on Twitter. Maybe you're worried your favourite actor has died, or show has been cancelled. Then you click on the trend and see dozens of tweets of other people with the same panic, meaning you have to scroll and scroll until you find an answer. In 2019, Twitter says that over 500,000 people tweeted asking why something was trending.
Twitter's response? We're getting short descriptions of why something is trending, along with pinned tweets which actually mention the reason (decided by a mix of algorithms and human curation). It's time to say goodbye to that sinking feeling when you open Twitter (Unless you're opening this page).
SUBSCRIBE TO OUR NEWSLETTER:
Categories