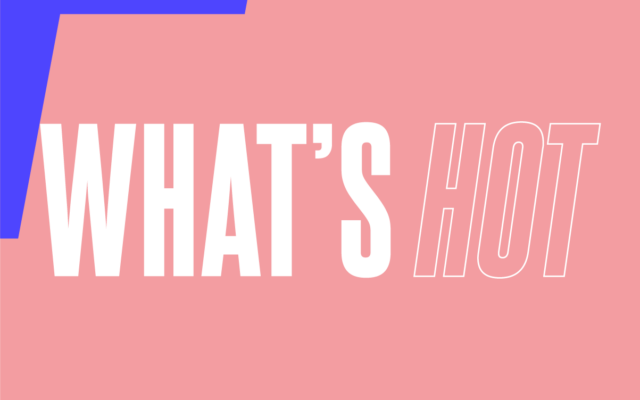 30/04/2021
This week, we're taking Citizen Kane off our watch list, teaching you a new word, following @daytimesnaps, telling you why lead gen forms are good, and doing investigative journalism into chart manipulation. Yeah, you read that right.
The one to watch: Paddington 2
The big news of this week was the fact that a marmalade sandwich eating bear finally overtook Citizen Kane as the best rated film on rotten tomatoes. A classic, Orson Welles' 1941 film is a cinematic masterpiece, however it sadly lacks Hugh Grant and therefore is simply not as good as Paddington 2.
Paddington himself has spoken out about the incident on Twitter, hoping "Mr Kane won't be too upset". But honestly, Paddington shouldn't bother with who he's hurt to get to the top. The whole situation begs the age-old question: what's a King to a God?
The term you need to know: Locals
I'm about to take you on a bit of a journey, and the first thing you must understand is that I love Little Mix. It's not necessarily about the music, more that they seem like really nice, smart women – but anyway, that doesn't matter.
Recently, one of my friends ended up in a Twitter spat with some Little Mix fans, after I tagged him in a post from @fakeshowbiznews claiming Jesy Nelson was launching a solo record titled 'Gruffalo Soldier'. "Just as we thought!" A harmless comment, one would think. But no. Suddenly, we were attacked by a group of Tweeters, who surely were not the people in their profile pictures as I recognised them to be Jade, Perrie and Leigh-Anne from Little Mix*.
They stuck up for Jesy, calling us bad fans for believing fake news, even pointing out the 'Fake' part of @fakeshowbiznews (an account that once claimed Kylie Minogue wanted to bring back public hanging). They went as far as to call us "Locals" and not real fans. What is a local, you ask? It's someone online who doesn't commit to a particular fandom, e.g. Little Mixers, and instead is capable of having multiple interests and hobbies. In certain circles, it's a huge insult – yes, you're a Little Mix fan, but not enough of a fan to devote your entire Twitter account to them.
Being called a local hurt a little, but eventually they apologised after they googled "Gruffalo", and I felt vindicated that it was not Little Mix bullying me but in fact teenage girls. Phew.
* I must confirm I was not cyber-bullied by Little Mix.
The account you need to follow: @daytimesnaps
Okay, hear me out. We've had a rough year, and often we seek solace in the stupidest, strangest things. The things that got me through 2020 were Below Deck, paint-by-numbers and @fakeshowbiznews (for the record, I disagree with Kylie. Hanging is wrong).
The other account that got me through was @daytimesnaps, a series of ridiculous screenshots of daytime TV. Think Rachel Riley spelling a rude word, Bounce the Dog being interviewed on BBC, and whatever the hell Holly and Phil are up to this week. It's pure trash, but it's priceless.
Investigative journalism into chart manipulation
As previously mentioned, I am a huge fan of chart-topping girl band Little Mix. However, after recently discovering and interacting with 'Little Mix Twitter', my feed has presented me with some new content… and introduced me to the world of chart manipulation.
Little Mix fans share tips with each other on how to get Little Mix's albums to the top of the charts or go platinum. They keep tabs on songs that are close and encourage others to record them. They even shared secrets into the Spotify algorithm (surely not?!).
Tips include having your volume at 20% minimum, interacting with the app once every 50 mins, and playing three songs by other artists between playlists. These accounts also share ways to create the perfect playlist and even offer funding to help people pay for iTunes or Spotify. Being something of a "Local" (see above) on Twitter meant this was pretty new to me, but it's fascinating to see how fandoms have grown on social media and the actual financial impact they are capable of having – it's modern-day Beatlemania.
The update we wanted: Lead gen on TikTok
Soon, advertisers will be able to capture TikTok user's data in-app through lead generation forms. To a consumer that sounds pretty iffy, but it's actually super helpful – Facebook and LinkedIn already offer this option. Say you're interested in downloading a paper, registering attendance at a free event, or entering a competition, you'll no longer be redirected out of the TikTok app to enter your data. Even better, since TikTok has so much of your data already, everything will pretty much be filled in.
Truth is, it's a win-win. Brands are more likely to have people sign up and share information, consumers save time completing forms. What's not to like?
Oh, sharing all our data with big tech. Yeah. Forgot about that.
SUBSCRIBE TO OUR NEWSLETTER:
Categories