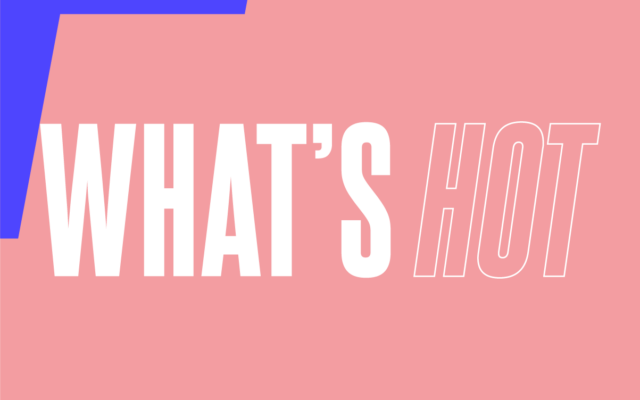 01/10/2021
This week, we're splitting our sides reading, gossiping about Close Friends, celebrating YouTube, and errr not celebrating Piers Morgan.
The one to read: Sidesplitter
Netflix funnyman Philly Philly Wang Wang has released his debut book; however, he doesn't like to call it that – Wang refers to it as a series of essays, mainly focusing on race and where you call home. Born in the UK to an English mother and a Chinese-Malaysian father, before moving to Malaysia (and back), the concepts of home, language and good food are all up for debate.
The book starts by asking the age-old question: "But where are you really from?" While the essays will particularly resonate with anyone with mixed heritage, Wang's thoughts on race, racism and belonging could, and should, be read by everyone.
Selected People Stories
Instagram is currently testing 'Selected People' for Stories – it's almost exactly the same as 'Close Friends', only you change the list each and every time you post.
This is probably great for two reasons. Firstly, every time I am added to a 'Close Friends' I immediately post about it in a group chat with my mates. We like to discuss why some of us have and haven't made the list, what this person is hiding, and who else we think did or didn't make the cut. How old am I, you ask? 14.
The other good reason is for thirst traps (I don't mean me – as mentioned, I'm only 14). One of my friends has a Close Friends story which only includes fit boys. She posts slightly 'hotter' photos on this Story that she knows girls would judge and sees a great return on investment in the form of DMs. However, she has flagged that there's huge admin levels, particularly when a guy gets a girlfriend who also follows her, and may spot the deceiving green circle. So Selected People could help you curate your thirst trap audience to avoid such awkwardness.
YouTube bans all anti-vax videos
YouTube, our silent crusader, dependable uncle, that boy you overlooked in school who is now making big money in tech… Has done it again.
Hats off to YouTube for banning ALL anti-vax videos and other misinformation. Last year, YouTube banned all anti-vax videos related to COVID-19 and removed 130,000 videos, which means there's a LOT more to come. We knew we could count on you hun.
Piers Morgan x 007
Piers Morgan, our loud assailant, argumentative step-uncle twice removed, the boy you hated in school and still do… Has done it again.
After Daniel Craig took to the No Time To Die red carpet with a deep pink dinner jacket, Piers Morgan decided it was "O dear O (7) dear" (wonder how long that took?)
For a good time, we recommend reading the replies section.
Instagram for Kids on pause
Note: I just googled "What's the opposite of highly anticipated?" and got the results "odd, peculiar, strange and aberrational".
You might remember in March this year Facebook made the odd, peculiar, strange, and aberrational announcement that it was launching Instagram for Kids. A platform tailored for under 13s in a way we couldn't understand (or maybe chose not to). Anyway, plans are on pause, due to the additional needs to speak to parents, policy makers and regulators – whoda thunk it?
SUBSCRIBE TO OUR NEWSLETTER:
Categories