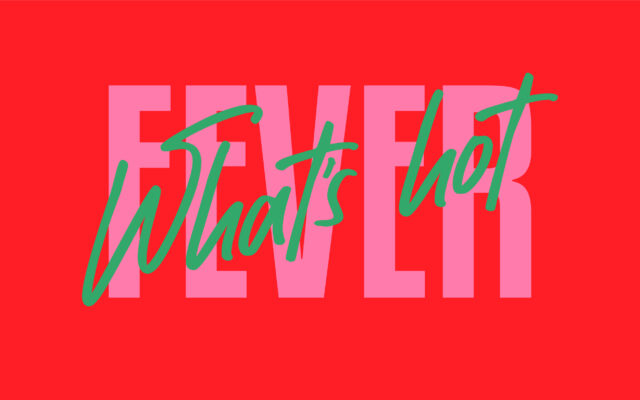 18/12/2020
It's the final What's Hot of 2020 ?
This week, we're introducing you to a new job title (Chief Visionary Officer), explaining the coolest photo trend of the year, apologising to the King, and taking a long, hard look at Facebook.
We hope you have a happy and safe Christmas and here's to 2021 being less of a s***show.
See ya' on the flip side.
The photography trend to see: Moon-chasing
Moon chasing is one of those things that IS totally as cool as it sounds. It's a name given to photographers who keep up with the moon's movements, considering when it will pass interesting sights and when it will look most awe-inspiring. Check out this Twitter thread of people suggesting their moon shot of the year – and prepare to be amazed.
The newest job title on the block: Chief Visionary Officer
In the Drum this week, we saw a job title we didn't expect – belonging to a person who surprised some people further. In the article, Chief Visionary Officer Caspar Lee discussed his social media trend predictions for 2021. On Twitter, people laughed. After all, what does Caspar Lee know that they don't?
For those who don't remember, Caspar Lee used to be one of the biggest YouTubers – and he was one of the first famous vloggers. He lived with Joe Sugg (Zoella's brother), was part of the 'YouTube boyband' for Comic Relief in 2014, and even had his own BBC travel documentary in 2015.
Nearly ten years on from his first video, at the ripe old age of 26, Casper is CVO of an influencer marketing agency. So for those asking what Casper knows that they don't, we're tempted to ask: Where are your 7 million YouTube subscribers?
The one you were wondering about: What's changed on Facebook
Did you get a notification this week that "some features are not available" on Facebook Messenger on Instagram? You're not alone. This notification is appearing for users across Europe, due to new rules for messaging services in Europe.
The notification doesn't actually tell you what's missing though. As far as we can tell, poll DMs are gone, stickers are missing, some nicknames have gone, and DM-ing AR effects on Instagram aren't working. Hopefully this is something Facebook fixes soon – we're on the lookout for an update!
The one we were wrong about: Burger King
In a previous What's Hot, we didn't think much of Burger King's social posts asking us to buy a Big Mac. But we're big enough to say we are wrong and we're big enough to say we're sorry, your majesty. This week, as further UK regions went into stricter tiers, Burger King encouraged us to support local takeaways, including some of our favourites (Eco! Tayyabs!). A classy move from the King. Bravo.
The article to read: The year Instagram became Facebook
We all know that Facebook owns Instagram, and we're also all aware that they both have some striking similarities. However, before this year, Instagram still had some great USPs: it was all about image sharing, your home feed was algorithm-less, it's DMs worked differently, it's UX was simple and proved it was a photo-sharing site by prioritising adding new content over anything else. This year, a lot changed. Read this article to find out how Instagram joined the dark side.
SUBSCRIBE TO OUR NEWSLETTER:
Categories