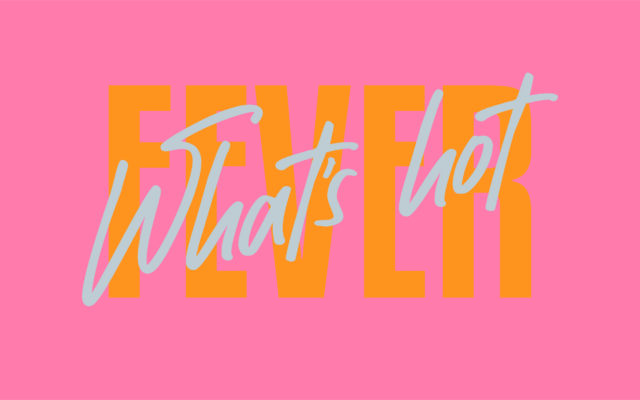 18/09/2020
Strap in guys, we've got a good one this week.
We've got Kim K v. Facebook, Prince William and Watermelon Sugar, tea brands literally spilling the tea, the celebrity family you never expected, and we suggest a new feature for TikTok. Get reading ⬇️ ⬇️ ⬇️
The boycott you need to see: Kim K v. Facebook
She broke the internet and now she's breaking the bank – for Facebook, that is. This week, Facebook shares dipped after Kim Kardashian announced she was freezing her account in protest of the misinformation widely shared on the platform, as part of #StopHateForProfit. She also encouraged her followers on Facebook and Instagram to do the same.
Other celebrities joining the boycott include Leonardo DiCaprio, Jennifer Lawrence, Katy Perry and Sacha Baron Cohen. While in some circles these names may hold a greater weight than Kim's, it's worth remembering that she has the seventh most followed Instagram in the world, with half-sister Kylie ranking fifth.
While it's an important cause, backed by a strong group of celebrities, one real shame of this boycott is that it only lasts 24 hours. If Kim saying she was freezing her account for one day caused shares to dip, what if she did so for a month? Facebook would have to sit up and act. Yet, for someone like Kim, who has built her following – and bank balance – from Instagram, the risk is evidently too great.
The one you need to see: Reels gets a royal stamp of approval
This story is shocking in two ways: First, the Duke and Duchess of Cambridge use Reels. Secondly, they are working at Beigel Bake in this video. On Brick Lane. We know it's famous, we know it's iconic, we know it's delicious, but this just seems like yet another mirage in this year we call 2020.
But wait. This isn't the first time they've posted on Reels. There is in fact a previous video of Prince William, edited with Harry Styles' Watermelon Sugar playing over it (I mean…)
What can we expect next? A Reel of Kate and Will on Nemesis Inferno, with Highway to Hell playing over it? Or perhaps the two of them selling fruit on Roman Road market, so they can re-use the copyright license for Watermelon Sugar? Honestly, who knows.
The update we need right now (but is it too little too late?): Watch Together
Facebook has launched 'Watch Together', a way to share videos in the app and watch them live with friends, and also see your friend's reaction at the same time. It's the sort of update we've all been waiting a while for, but now it just seems too late. Don't get us wrong, anything that encourages (video) face time with friends is hugely appreciated right now, and Netflix kicked off watch parties this year for a reason.
But… who really gets lost in a Facebook video hole right now? Because that's what you need to be doing to warrant a 'Watch Together'. You can't just dial in a friend for a 60 second video and then disappear. Totally uncool. So, the reason we think it's too late for Facebook? Because this update is totally perfect for TikTok.  We're placing bets that we'll see TikTokTokether sometime soon…(TikTok if you are reading, totally fine to use that name).
The betrayal we can't wait to see unfold: Charli x Triller
Charli D'Amelio is TikTok's crowning glory. She's the most popular creator on the platform, with 87 million followers. For your reference, that's how many followers Rihanna has on Instagram. RIHANNA! Bad Gal Ri Ri!! That's how serious this TikTok-Charli D'Amelio situation is.
And it gets more so. This is a family affair. Her sister Dixie has 38 million followers, like Luis Suarez. In addition, their father Marc has 7 million (like Jesy Nelson, of Little Mix fame!), and mother Heidi has 5.6 million (same as Kelly Clarkson!)
Now, imagine that Rihanna, Luis Suarez, Jesy Nelson and Kelly Clarkson were a family who found their fame through Instagram. Now, imagine that they all signed up to a rival platform. That's what the D'Amelio's have done, by joining Triller. This is most likely their back-up plan, should TikTok be completely banned from the USA, but still – it's one to watch. The Fenty-Suarez-Nelson-Clarkson family are not to be reckoned with.
The tea you need to see: PG Tips gets down and dirty
This week, we saw a fantastic tweet from PG Tips, calling out Yorkshire Tea, Tetley and Twinings for still using traditional plastics in their products, compared to PG Tips' fully plant-based and biodegradable teabags.
Had PG Tips simply tweeted about the environmental benefits of its teabags, no one would have batted an eyelid. After all, more and more products are becoming sustainable, to an extent that some of us consumers are actually more surprised to discover we can't recycle something.
But PG Tips made this tweet stand out, by getting down and dirty and @ing the others. Bravo.
SUBSCRIBE TO OUR NEWSLETTER:
Categories