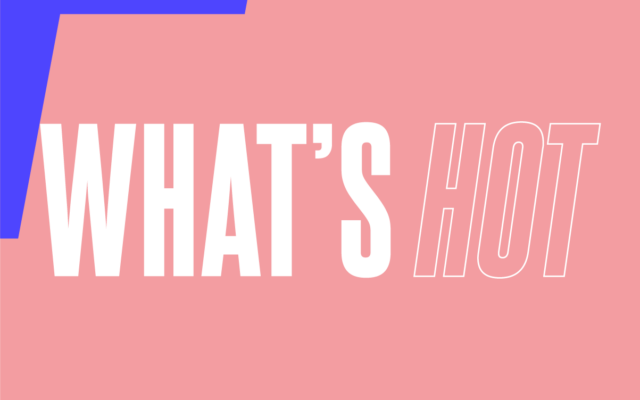 11/11/2022
Happy Christmas Advert Week! And what a week it has been we've had Elf, skateboarding, carrots and teddy bears… But we are also in the midst of the build up to a World Cup that is more political and problematic than any in living memory, and we are starting to see brands respond to that, some good, some really naff. So a week of two halves which we will, as always guide you through.
Don't buffer and get yourself down to Guts 
A new exhibition is opening in London, and if you're an art lover we suggest you get yourself down there ASAP. Guts Gallery presents Buffer, a group show that exclusively showcases the works of recent graduates from arts universities in the UK.
From tomorrow until 8th December, Hackney will be getting even cooler as Buffer not only opens its doors but opens up constructive conversations with young post-graduate artists at the beginning of their careers.  With the overall aim being to enable young creatives to have those meaningful relationships at the beginning of their career that can truly help them navigate the industry and establish themselves as creative.
Guts believes there is a lack of education around the business of art. Guts plans to fill this gap with a series of workshops, meetings and tutorials throughout the exhibition's duration to kick start a change.
It looks ace and we are totally here for it.
Anti-sponsor of the World Cup, or bandwagon jumping?
Earlier this week, BrewDog announced that it is now an "anti-sponsor" of the 2022 FIFA World Cup in Qatar. The brand produced a bunch of billboard ads with typical football phrases such as 'The Beautiful Game" and "Eat, sleep, breathe, football" but with some key words swapped out; "breathe" with "bribe" and "game" with "shame". In theory, a brilliant idea. In theory.
The problem is that with these messages springing up and the announcement that the company would donate profits from Lost Lager to help those exploited by the tournament it also came to light that BrewDog would show the games in its pubs and that it sold its beer in Qatar. Ahem.
The internet response was swift, strong and pretty angry. The whole thing raised a lot of questions about how valid the campaign was and to what extent you can make comments such as these without 100% backing with actions. Does it matter they will still let people watch in the pubs? Does it matter BrewDog is sold to people in Qatar?
I suppose our thoughts are that this was so close to making a powerful campaign, it just didn't quite cover off every avenue needed and therefore didn't look genuine. Not showing World Cup games in the pubs would have gone a long way to cementing the message. And really showing they were willing to put principles before profits.
Tissues at the ready: the John Lewis Christmas advert has returned
It's that time of year again. Grab your tissues everyone, because John Lewis is back with its annual Christmas advert. John Lewis has changed its tone a little this year, steering away from magical mascots and towards a more realistic story with an important message – highlighting the importance of supporting children growing up in care.
It isn't the most cinematic creative John Lewis has ever done, but after a tough year for everyone the company we think read the room correctly – creating an advert focused on qualities that many people in the UK are holding on to this festive season – love,  kindness, determination and hope.
Partnering with a charity like Action for Children complements Christmas values of giving and generosity well, and it's nice to see John Lewis taking their huge viewing platform for this advert to raise awareness for such an important message. And yes, it still produced a lump in our throats here at Fever.
SUBSCRIBE TO OUR NEWSLETTER:
Categories