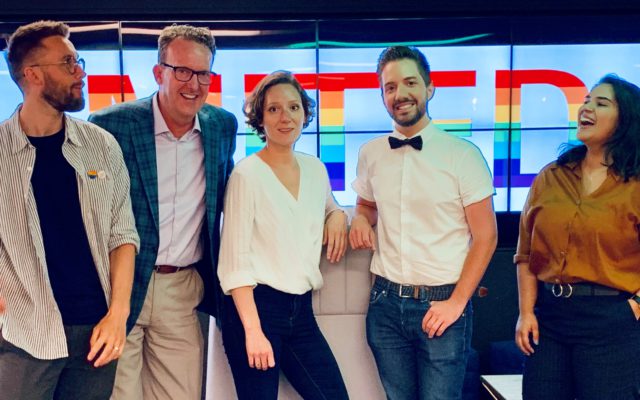 02/07/2019
During PRIDE month, the Unlimited Group, an award-winning, digital agency group that Fever is a part of, held a panel discussion called Why PRIDE Still Matters: An inter-generational discussion at Unlimited in their Soho office – and live streamed across Bristol and New York.
This important discussion focused on the history of LGBTQIA+, corporate involvement in Pride and the future of the community. Our very own Account Executive Matt Gharakhanian (in a very fabulous bow tie) was one of four panellists who raised their voice and brought the discussion to life.
We find these kinds of discussions a very important way to provide open communication, helping others understand the struggles, triumphs and day to day events the community deals with.
We learnt about Stonewall with the community rising up to "stop being treated like second class citizens", as Matt said. We discussed what a successful PRIDE campaign looks like and why PRIDE is important ("because it reminds us how far we've come").
The discussion closed with what the panellists wanted to see in the next 50 years. The general consensus was better education, embracing and supporting individuality as well as open discussions such as these. Matt final thought was "if you don't know something, that's ignorance. If you don't know something but you're willing to learn and change – that's growth, but if you don't know something and choose to avoid learning, that's wilful ignorance at best and hate at worst". Well said.
While we still have many steps to go, our panellists are proud of how far the community have come.
We couldn't be prouder to celebrate PRIDE and continue to support the LGBTQIA+ community through events like these.
SUBSCRIBE TO OUR NEWSLETTER:
Categories