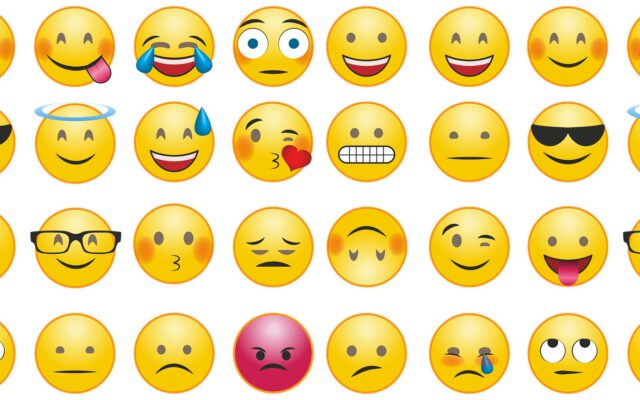 17/07/2020
We sure have come a long way since :- ) and today we're launching a whole bunch of Fever emojis to celebrate World Emoji Day – yes, it's a thing!  ?
Since our first phone when we learnt to text in 90 characters (god, we're glad that's gone…), we've been using emoticons and emojis as shortcuts to what we really want to say. So much so, we're not sure how to convey our true meaning without them anymore, to be honest.
With lockdown, we've been using Slack more than we used MSN in '07, and no conversation is complete without an emoji or two. But there are some very particular emojis that we want to use that just aren't available amongst your regular smiley faces and animals, so we've created our very own set for the Fever Fam to use on Slack ( and beyond)! And they perfectly sum up our virtual working life. Dreamy.
What: The living legend herself
Why: When Kylie is mentioned, you can bet we're not talking about Jenner. You'd be pretty surprised how often Ms Minogue comes up – mainly because Simon will take any opportunity to speak about his number one idol.
What: Gin
Why: Seriously, why does a gin emoji not already exist?
What:  A squirrel
Why: During lockdown, Simon has taken up squirrel spotting, and this is Edwards Jnr. He is to be used in response to anything and everything Simon says.
What: Elmo on Fire
Why: One of our favourite memes is definitely Elmo on fire. Has he just landed some coverage? Has an entire campaign just fallen through? Is he just having a normal day in PR? We're not sure, but we love it.
What: Timesheets
Why: Some of us are better at filling our timesheets in than others, but it doesn't mean that the final message send on a Friday afternoon isn't something along the lines of 'for the love God, please do your timesheets so I don't have to chase you on Monday'. Whoops.
What: Brainstorm
Why: We spend a lot of our time brainstorming and shooting ideas back and forth, so it seems only fitting that we finally have an emoji to go with our brainstorming sessions!
What: Shooketh RuPaul
Why: Because nothing quite conveys shock and surprise as much as this image of Ru. When someone shares a killer piece of coverage, or our next big client win, we'll know just the reaction to use.
What: A happy, happy Charlotte. She's got her headphones on and more importantly, she's got a big ol' glass of wine.
Why: This means it's officially Friday. It's time to be like Charlotte and get your biggest glass out. Here's to the freakin' weekend.
SUBSCRIBE TO OUR NEWSLETTER:
Categories