World Book Day – Our Recommendations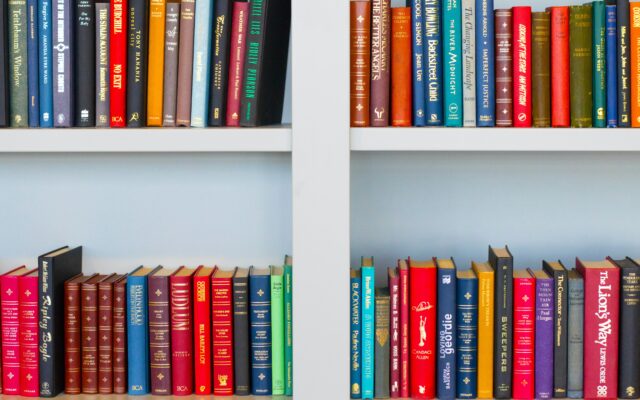 02/03/2023
It's World Book Day, and we're here to celebrate books! With many failed attempts to get the team to dress up as their favourite character, we thought, why not treat you to some of our favourite books and recommendations.
Let us know if you've ever read any of these and what your favourite is.
Phoebe
I've recently read Why Has Nobody Told Me This? by Julie Smith and absolutely loved it. It's a super positive self-help book with realistic suggestions for dealing with stressful situations. The book talks about anxiety, stress, grief and how to focus on being your best self realistically – not just "smile and it'll all be okay"
Emma
Fav book is Rebecca by Daphne du Maurier. It's full of mystery, intrigue, a mega plot twist and probably the best femme fatale ever written.
Anna
Just Kids by Patti Smith is my favourite book. It's Patti's autobiography of her younger years, from living on the streets in New York, to the famous Chelsea Hotel in the late 60s/70s, with her friend Robert Maplethorpe. They witnessed the likes of Andy Warhol, Lou Reed and Janis Joplin as their fame rose. It's fascinating and a great insight into her younger life.
Paige
My favourite book is Reminders of Him by Colleen Hoover, because it had me sobbing. The main character Kenna spends five years in prison after a tragic mistake and tries to get reunited with her 4-year-old daughter she's never met after being realised. My heart was broken.
Izzy
My favourite book is Her body and other parties by Carmen Maria Machado, and it's a collection of short stories that twist between horror, satire, and fantasy genres. It gives me Christian Hans Anderson creepy fairy tales x female rage energy. It stayed with me for ages and I'm still slightly creeped out by it/equally in awe of it!
Liv
Hummingbird by Sandro Veronesi is my current favourite. It's the story of an eye doctor and his various relationships and struggles throughout life: his unfaithful wife, gambling addiction, estranged brother, and best friend. It sounds a little depressing but it's actually quite funny in places and is such an intelligent meditation on life, family and grief.
Will
My favourite book is The Code of the Woosters by P.G. Wodehouse which I think is one of the funniest books ever written. Wodehouse is probably the most skilled user of the English language ever. Every sentence is packed with jokes within jokes, and he's so economical with every word he uses. It's also an amazing satire on the English upper classes, wealth and the ugliness and stupidity of fascism.
Annie
My favourite book is Tweak by Nic Sheff. It is a true story of his struggles with addiction, relationships. I really enjoyed reading Nic's story because it was so real, raw and honest (he doesn't hold back on the graphic details). It's a true success story and champions how he escaped a really dark place and made a much better life for himself.
Marty
Swimming in the Dark by Tomasz Jedrowski. Set in 1980s Poland against the decline of communism, it's a story of first love between two men who eventually find themselves on opposite sides of the political divide. A magnificent tale of love, secrets and the sacrifices that these two things entail. It is a beautifully written debut novel and one I will return to.
Chrissie
I'm a big fan of biographies (because I am nosy), and one of my favourites is Lily Allen's My Thoughts Exactly. One of the best celeb memoirs I've ever read, no holds barred, detailing her rise to fame – and now I understand her iconic lyrics more than ever…
Maisie
The Versions Of Us by Laura Barnett. I think I've read this book about five times because I'm obsessed with the fact that a tiny change in the same day can change two people's lives. The book follows three different versions of their lives, showing how them meeting slightly differently changes what is to come for them. Warning: Can cause you to revaluate your life.
SUBSCRIBE TO OUR NEWSLETTER:
Categories