Creating the world's first CBD Kebab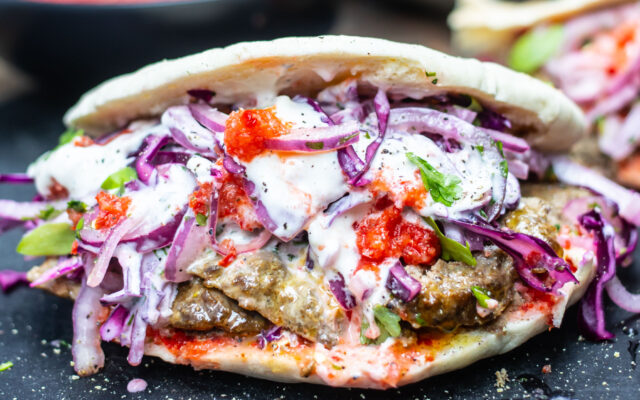 03/06/2020
Working with NOW TV is all about pushing the limits of what humanity thought possible. Whether that's through constructing a giant Jeff Goldblum statue, arranging for Stifler's mom to pose in front of a pop-up Apple pie shop, or recreating Die Hard (on ice) – you never quite know what will come next.
This month, to celebrate season two of hit show Brassic on NOW TV we created a world first with the help of our friends at MOB Kitchen – CBD Kebabs! Brassic characters Vinnie, Cardi and Dylan are partial to a cheeky kebab and some marijuana, so we felt that this was the perfect fit to support the show, and NOW TV agreed!
It's no secret that the closure of our local kebab shops has been tough on us all. So the MOB team came up with a recipe that is easy to make at home, doesn't require too many ingredients, and most importantly – tastes delicious!
The activity was supported with cook-a-longs from influencers such as Kate Ovens, Food Busker and LeanStudentChef, as well as journalists from the likes of Metro, Daily Star and Evening Standard.
The results were nearly as delicious as the kebabs – we achieved over 450,000 views across MOB Kitchen's social channels in the first 24 hours, with influencers raking in the views to their virtual kebab van – taking us over 1.2 million views!
If you'd like to try making your own CBD kebab, check out the recipe video here – enjoy!
SUBSCRIBE TO OUR NEWSLETTER:
Categories