You're Gonna Need a Bigger Boat – The Sky Cinema Quiz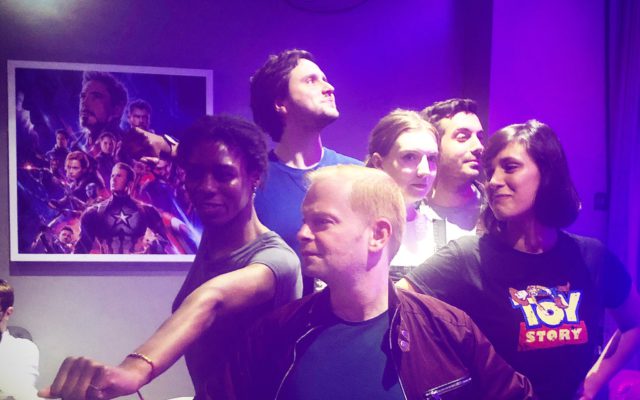 25/10/2019
Last week, we put our brains to the test and hosted our first media event for Sky Cinema, specially designed by the producers of London's best film quiz, 'We're Gonna Need A Bigger Boat'.
In this unique spin on the cult quiz, film-obsessed journalists from teams including HELLO! Magazine, LADBible, Radio Times and Mirror went head-to-head in ten different rounds, from Harry Potter observation, to identifying Will Smith soundtracks and guessing the unmissable new releases coming to Sky Cinema this winter.
Our host for the night was none other than Alex Zane, who kept us all entertained with a series of intriguing anecdotes – from Tom Cruise's taste in cake, what it's like to interview Will Smith, and the power of a great movie montage.
Speaking of Tom Cruise, an entire round dedicated to Tom Cruise, complete with a 2-minute video compilation of dramatic running, might have seemed like risky business, but it went down a treat.
Winning teams were awarded with a range of movie prizes, including a bottle of Veuve Cliquot, popcorn machines, and the latest edition of '1001 Movies You Must See Before You Die'.
Need to up your game for next year? Sign up to Sky Cinema on Sky Q or pick up a NOW TV Sky Cinema pass and settle down to a night at the movies with a choice of thousands of award-winning movies this winter.
SUBSCRIBE TO OUR NEWSLETTER:
Categories