Amnesty International – Justice 4 Workers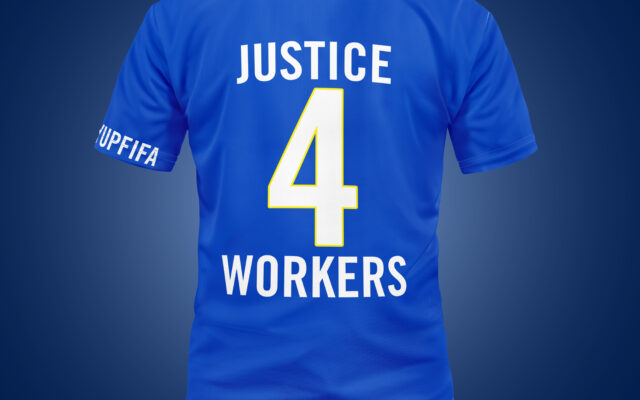 29/03/2023
The legacy of the Qatar World Cup that FIFA wants you to remember is Lionel Messi and Kylian Mbappe battling it out in one of the greatest finals the world has ever seen in a state-of-the-art modern stadium.
The legacy they want you to forget is that of the suffering endured by migrant workers in Qatar who constructed the stadiums and other infrastructure. These men and women sacrificed their time and in some instances their lives to make the Qatar World Cup possible.
We were honoured last year to be brought on to support Amnesty International in raising awareness of their #PAYUPFIFA campaign that seeks compensation for migrant workers and their families from FIFA for human rights abuses they suffered to make the World Cup happen.
To do this in a way that would hit home with football fans, we developed a creative concept which saw us reposition Migrant workers as a football team – the Hardest Working Team in Qatar – rather than a group of individuals with a unique identity for people to get behind and root for. The team to really champion during the tournament. Our creative and studio team developed a serious of visually powerful assets around this concept with copy driving home the Hardest Working Team concept, with the assets then used across social channels, websites and digital ads to driving awareness of the campaign.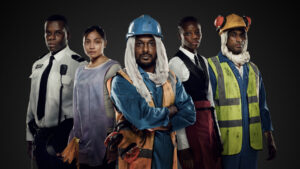 Since the World Cup finished, the fight for proper compensation for Qatar's migrant workers has continued… and we've once again been working with Amnesty to remind FIFA that the abuses suffered by migrant workers haven't gone away.
Earlier this month, ahead of FIFA's annual congress we supported Amnesty International once again with a stunt at FIFA's Museum in Zurich.
The World Cup is over, but the campaign continues. Ahead of #FIFA's annual congress, @Amnesty & @Avaaz came together to deliver:

🖋️Over one million signatures
🌍From 190 countries
📢With one demand

Compensate migrant workers#PayUpFIFA

Full story: https://t.co/3TRCOKImtm pic.twitter.com/7z4SBJeq51

— Steve Cockburn (@stevecockburn) March 13, 2023
We designed a special football shirt modelled on the uniforms migrant construction workers wear in Qatar to represent the Hardest Working Team in Qatar – the country's migrant workers.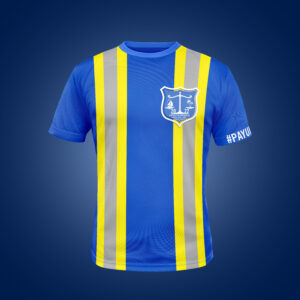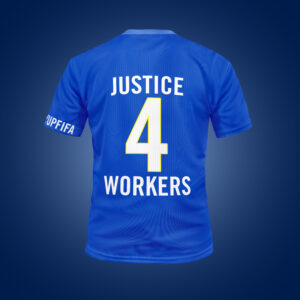 This shirt was worn by protestors in the FIFA Museum in protest at FIFA's lack of action to properly compensate workers during or following the World Cup who suffered human rights abuses.
A shirt was also presented to FIFA along with a petition signed by over 1 million people from over 120 countries around the world.
View this post on Instagram
We've been so proud to support Amnesty with this vital campaign, and the fight for Qatar's migrant workers will continue.
SUBSCRIBE TO OUR NEWSLETTER:
Categories